Stacking the Shelves for Christmas
Forget about Christmas pudding, turkey and mince pies, Stacking the Shelves for Christmas is my book haul for my Christmas reading 2016. I added three books to my collection this week and I've read two, which I'm pleased about considering the time of year. I'm linking up with Stacking The Shelves over on Tynga's Reviews, which is all about sharing the books you are adding to your shelves, may it be physical or virtual.
So, without further ado, the first book I bought was…
Fa La Llama La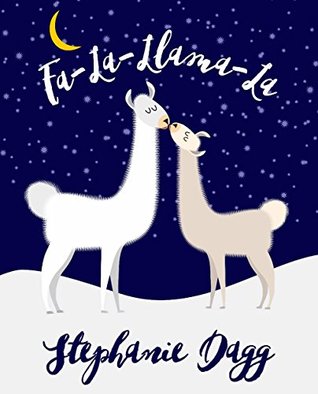 I got Fa La Llama La by Stephanie Dagg for my Kindle. This is the first Christmas book I've got this year that hasn't been aimed at pre-schoolers. Shameful, isn't it?
Anyway, Fa La Llama La promises to be "a feel-good, festive and fun romcom with a resourceful heroine, a hero who's a bit of a handful and some right woolly charmers".
Sounds like Christmas night reading to me… and look at those cutesy llama's.
Next up, the library got me a copy of …
The Mystery of the Clockwork Sparrow.
I've been hearing good things about this book, the first in the series, by Katherine Woodfine and I finally got a copy from the library.
Enter a world of bonbons, hats, perfumes and MYSTERIES around every corner. WONDER at the daring theft of the priceless CLOCKWORK SPARROW! TREMBLE as the most DASTARDLY criminals in London enact their wicked plans! GASP as our bold heroines, Miss Sophie Taylor and Miss Lilian Rose, CRACK CODES, DEVOUR ICED BUNS and vow to bring the villians to justice…
Not exactly Christmassy but sounds a lot of fun.
My last book this week is…
Christmas at the Comfort Food Cafe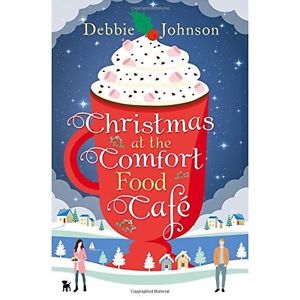 I won a copy of Christmas at the Comfort Food Cafe by Debbie Johnson from the lovely Heidi at Cosmochicklitan. Yay! I was super excited. Thank you, Heidi. 🙂
Becca Fletcher has always hated Christmas but she has her reasons for being Little Miss Grinch. Now, though, she can't avoid her version of ho-ho-hell – because she's travelling to the Comfort Food Cafe to spend the festive season with her sister Laura and her family. She's expecting mulled wine, 24-hour Christmas movie marathons and all kinds of very merry torture.
Looking at the cover the 'merry torture' could well be 'death by whipped cream topping'. But I'm sure everything will work out right in the end.
So, I have my Christmas sorted. What will you be reading over the holidays?
Suzie xx 
---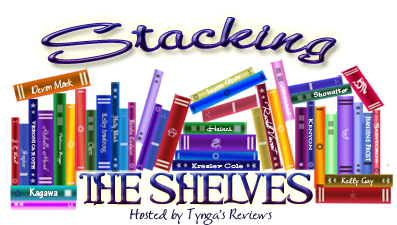 ---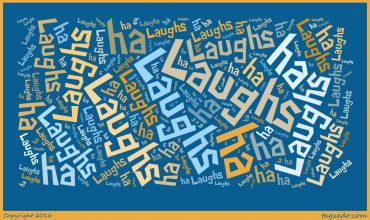 My Top Five Laughs this week
Melissa over at The Mommyhood Chronicles runs a Blog Hop, "Saturday's Top Five Laughs". I've had a strange sort of week, so I thought I'd join in.
1. Book I bought because the title made me laugh
Annabelle, the Reluctant Fart Fairy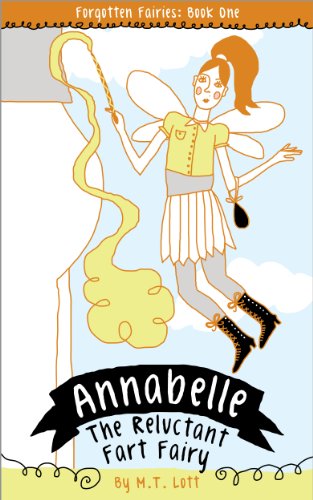 With the tagline, "A Fairy. A Dream. And a Bean Burrito." I had to buy a copy of Annabelle, the Reluctant Fart Fairy by M.T. Lott. Will let you know if the story is as funny as the title.
2. Quote that made me laugh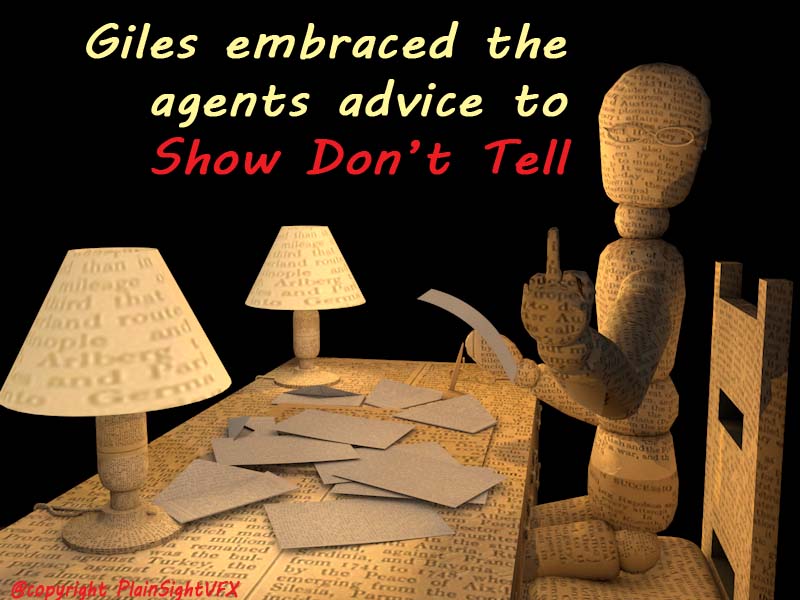 I came across quotes from Giles, the paperback writer, whilst trawling through some old files. OK, so this is probably only funny if you're an author, but I must dig out some more of his words of wisdom.
3. Random misfortunes that made me laugh (or cry)
The sudden icy weather caused a burst pipe in my summerhouse which flooded the place and fused all my electric so I woke up to no heating, no hot water and a flat phone battery.
It was also responsible for a leak on the mains supply in the road outside. The same afternoon the water board men arrived and turned off all my water. (Shame they didn't do it before the flood above.)
Finally, that night I went to turn off the light in my bathroom but the switch was stuck and I had to resort to taking out the bulb.
Maybe this isn't funny at all but it's made me slightly hysterical.
4. Hilarious spelling fail laugh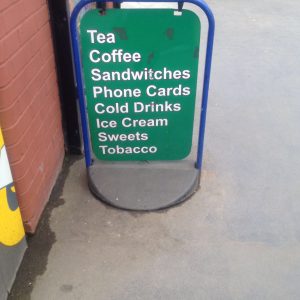 My daughter snapped this pic whilst out and about in London. Damn those Sand Witches!
5. Laughs with my grandson
And if all those aren't funny, here's my grandson laughing at his mum. Who'd have thought fake sneezes were so amusing?
Note: there is no video to this just an audio file but it didn't seem to upload and play like that. Told you I was having one of those weeks 🙂
Keep laughing everyone.
Suzie xx
---
---