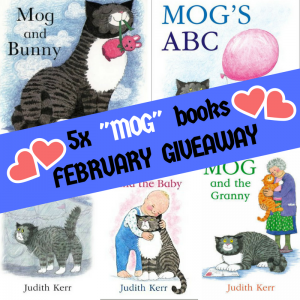 5x Mog Picture Books Giveaway
February is the month of love and Judith Kerr's stories of 'Mog' the naughty but very lovable cat will always hold a special place in my heart. I have many happy memories of reading about 'Mog' with my children and now I am sharing the books with my grandchildren. So, I'm excited to announce that February will be my 5x Mog Picture Books Giveaway.
Up for grabs this month are five books in the 'Mog' series.
Titles included are: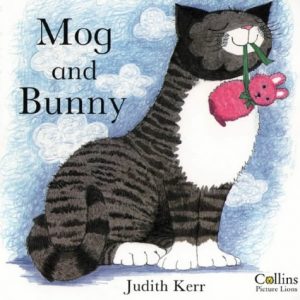 Bunny is Mog's best thing. But one day Mrs Thomas says she is going to throw Bunny in the dustbin… 
Awww.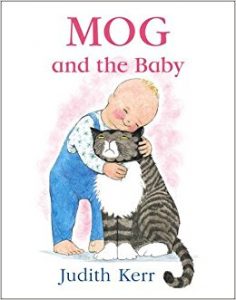 Mog's peaceful day is shattered when a baby comes to visit. All Mog wants to do and sleep and play but there is no chance of that with a little baby around!"Mog loves babies," says Mrs Thomas but suddenly Mog isn't quite so sure… 
This was my children's all time favourite bedtime story. You have to know how Mog saves the baby.
When Mog's garden disappears under an enormous white flappy thing, Mog is very unhappy and does A Bad Thing. But inside the white flappy thing a Cat Show is taking place, the perfect setting for Mog to make her family very proud indeed. 
All kids love it when 'bad things' are done lol!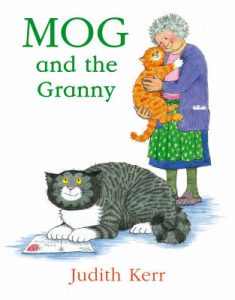 When the Thomas family go on holiday, Mog stays with Granny. It seems safe enough…until she meets Tibbles. 
Oh dear. More trouble for Mog.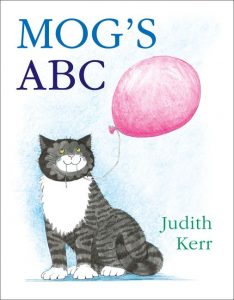 On the day of Debbie's birthday party, Mog sets off on an adventure through the alphabet. Along the way she meets the dragons in the dark and the jaguar with a jug of jelly. M is for Mog, but to her surprise, it is also for the mad mouse monster of her dream.
An ABC book with a difference 🙂
So, there you have it. Five fantastic books that should be on every child's bookshelf.
I'll be drawing the winner the 2nd of March.
Enter below.
Good luck!
Suzie xx
---
---
Free-to-enter UK competitions at Competition Database – Find more competitions at http://www.competitiondatabase.co.uk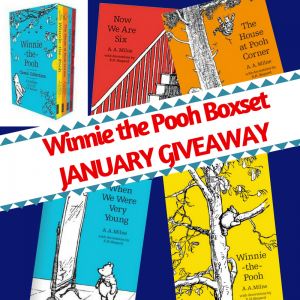 A.A Milne's Winnie the Pooh books are such classics and they must be as popular today as they've ever been because I had nearly 1500 entrants in my January Giveaway – a record number for me.
Anyway, onto the business of announcing the winner.
The winner of the Winnie the Pooh Giveaway is…
*** Chris Fredlund ***
Chris, if you can get in touch with your address, I'll post the books out to you straight away.
Snowy Wales
We've had a few days of snow here in Wales, so I thought I'd share the view out of my back gate.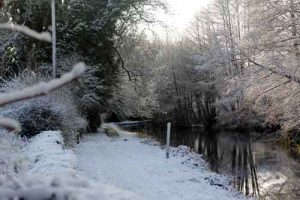 Stay warm and happy reading.
Suzie xx
---