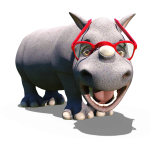 Meet Rhino and his friends.
Children love the characters, especially cheeky Max.
Read with Rhino is a fun series of beginner reading books. It is not a reading scheme, although there is a progression in the difficulty.
The sentences are short, with lots of repetition to build confidence and a focus on words from the First 100 High Frequency list. Where other words are needed, they are largely ones which can be phonetically decoded, and there are lots of visual clues in the pictures to help beginner readers.
Read with Rhino stories are a fun way to supplement a school reading scheme, or for homeschooling.
New titles are being added as fast as my illustrator can work.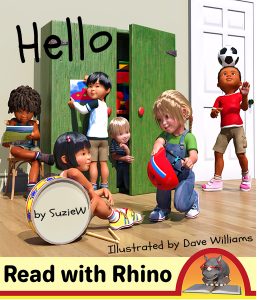 Make friends with the kids from Read with Rhino and find out the things Kimmee, Beth, Jaz, Star, Yen and Max like to do.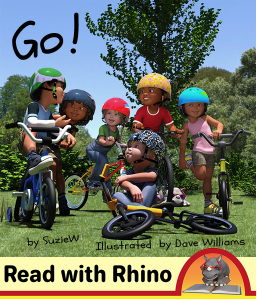 The Read with Rhino kids ride their bikes in the park. But when Max can't keep up with the others he takes a short cut. What could possibly go wrong?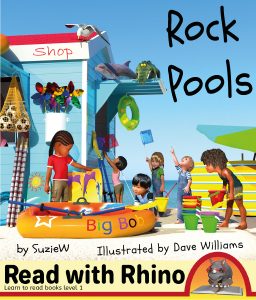 The Read with Rhino kids are enjoying looking in rock pools at the beach. But what is Max doing? I hope he isn't up to his tricks again.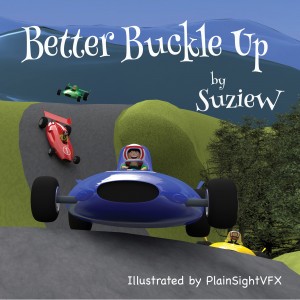 A story to make car safety fun.
Ollie doesn't want to sit in his car-seat or wear his seat-belt until Mum shows him some of the supercool people who use a seat-belt to keep them safe.
Do you struggle to persuade your child to buckle up their seat-belt?
Of course, car safety is non-negotiable with your toddler, but it's not always easy. Many of them kick and scream and hate being strapped down. Better Buckle Up tackles the issue in a fun way.
Get your copy of Better Buckle Up here
Psst! Members of Kindle Unlimited can read for Free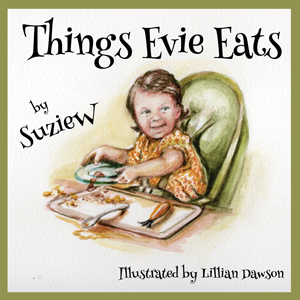 A story for fussy eaters everywhere.
The story of a little girl with very definite ideas on the things she'd like to eat … as told by her big brother.
---
Know a picky eater?
Like many toddlers, Evie can be fussy over the things she chooses to eat. Good thing her big (-ish) brother comes up with a solution to keep everyone happy.
---
Get your copy of Things Evie Eats here
Psst! Members of Kindle Unlimited can read for Free