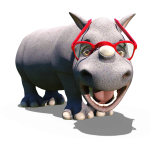 Meet Rhino and his friends.
Children love the characters, especially cheeky Max.
Read with Rhino is a fun series of beginner reading books. It is not a reading scheme, although there is a progression in the difficulty.
The sentences are short, with lots of repetition to build confidence and a focus on words from the First 100 High Frequency list. Where other words are needed, they are largely ones which can be phonetically decoded, and there are lots of visual clues in the pictures to help beginner readers.
Read with Rhino stories are a fun way to supplement a school reading scheme, or for homeschooling.
New titles are being added as fast as my illustrator can work.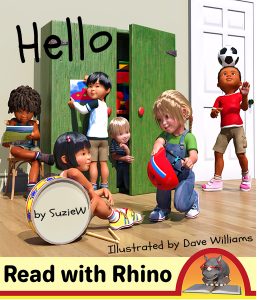 Make friends with the kids from Read with Rhino and find out the things Kimmee, Beth, Jaz, Starr, Yen and Max like to do.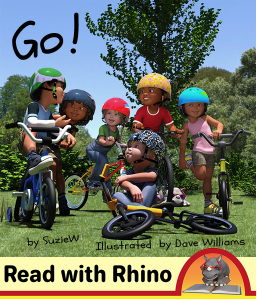 The Read with Rhino kids ride their bikes in the park. But when Max can't keep up with the others he takes a short cut. What could possibly go wrong?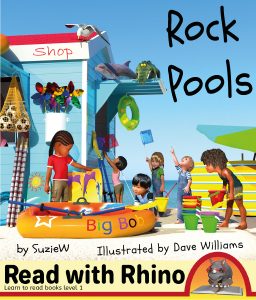 The Read with Rhino kids are enjoying looking in rock pools at the beach. But what is Max doing? I hope he isn't up to his tricks again.
Read with Rhino began as stories for my grandchildren as supplementary reading practise to encourage them to start reading independently. They were handwritten sheets stapled together, complete with stick figure illustrations. (And I'm really bad at drawing!)
Fast forward to today and my decision to publish the stories. My stick drawings are being replaced with colourful illustrations, and, with games and puzzles in every book, there are lots for young readers to enjoy.
---