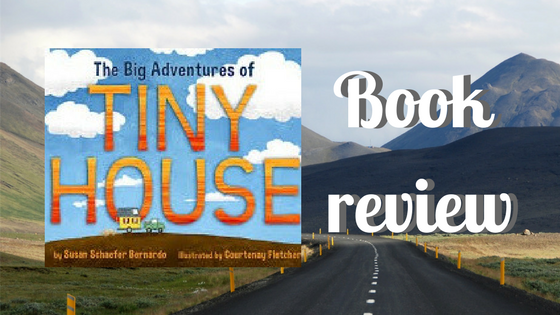 I was really excited to receive an advance copy of The Big Adventures of Tiny House by Susan Schaefer Bernardo.
The Blurb
An old farmhouse gets recycled into something new: Tiny, a little house with a big heart and wheels. With the help of his friend Big Truck, Tiny travels thousands of miles across America. Along the way, he meets cool new friends like Shiny (an Airstream), Waverly (a houseboat) and Buster (a converted school bus). In the end, Tiny realizes that he has exactly what it takes to be a real home.
Sounds fun.
I got the grandchildren to put it through its paces.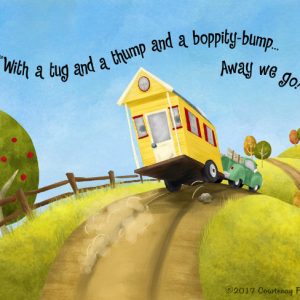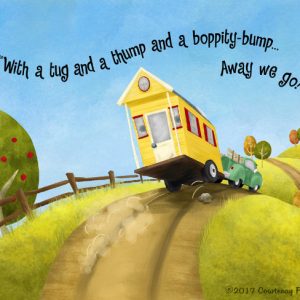 Firstly, the four-year old is big into rhyme at the moment, so the rhyming text was a success. He thought it was hilarious when I got my tongue tied on,
"If you're looking for adventure, just follow me,

to the axle-hoppin,' wheel-stomping, Tiny House jamboree'.
He also likes anything with wheels and he'd never seen anything resembling the quirky tiny houses. It was also good when he got to see the hammers and saws used to change the farmhouse into a house on wheels.
Tiny house goes on his adventures around America, stopping at New Orleans, Texas and the Rocky mountains. Grandson liked the maps and the place names didn't phase him – I don't suppose he would have known British places so they made no difference.
There was slightly too much writing to keep the attention of my two-year old grand-daughter.  but she enjoyed looking at the pictures and shouted 'Beep Beep' every time she spotted Tiny House.
The illustrations
The pictures are gorgeous and there was lots of detail for us to look at and talk about.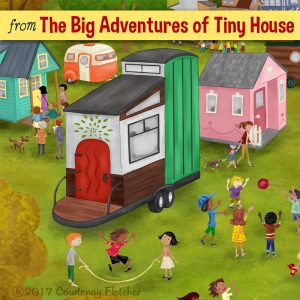 The verdict
This is an unusual and fun book which both me and my grandchildren enjoyed.
It's message is a lovely one:
He could be a home anywhere, because home wasn't a place,

Home was a feeling, a smile on your face.
Although my grandson concluded he wouldn't like to live in a tiny house because he'd never know where to find it. You have to laugh.
The Author/Illustrator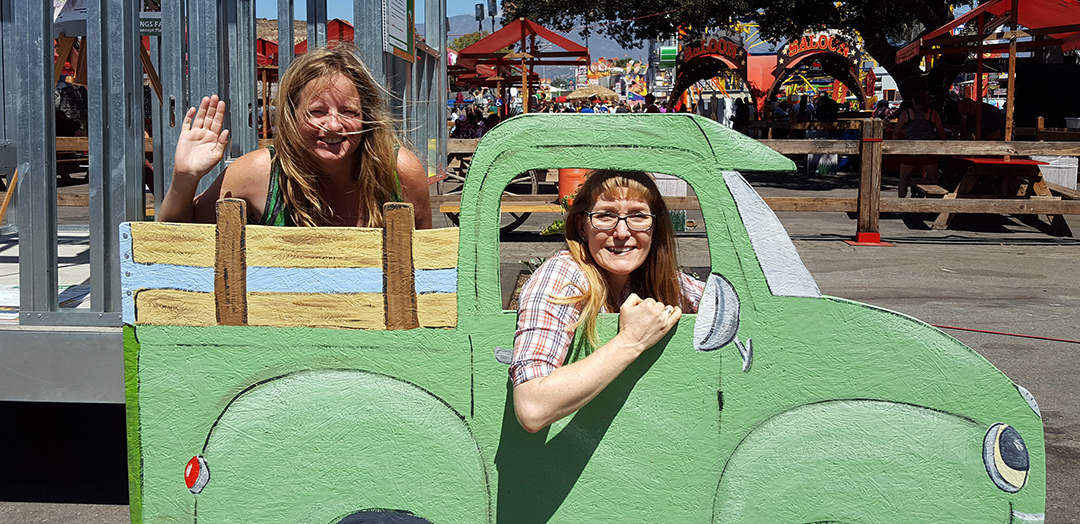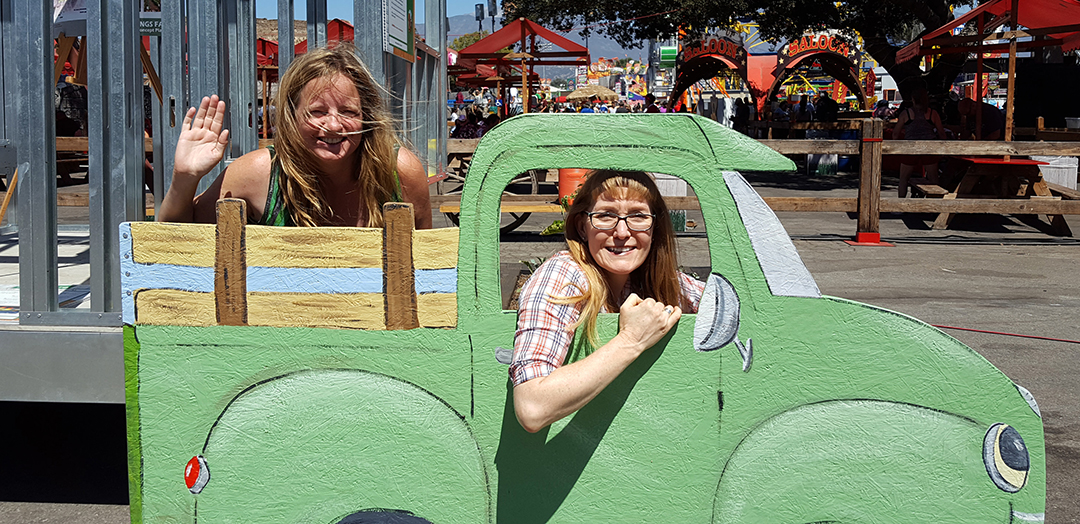 This is the third book by talented author/illustrator combo Susan Schaefer Bernardo and Courtenay Fletcher. Best friends since they met during a Mommy and Me class, their other books are Sun Kisses, Moon Hugs and The Rhino who swallowed a Storm, which was co-authored with Reading Rainbow host, LeVar Burton.
Order information
The book is due for release on April 25th but it's available to pre-order from www.ShopOnceUponaTime.com.  If you order before 31st of March, you could win a $50 gift certificate. The author is also donating a portion of sales to Makes a Village, an organization that builds tiny houses to help people facing homelessness.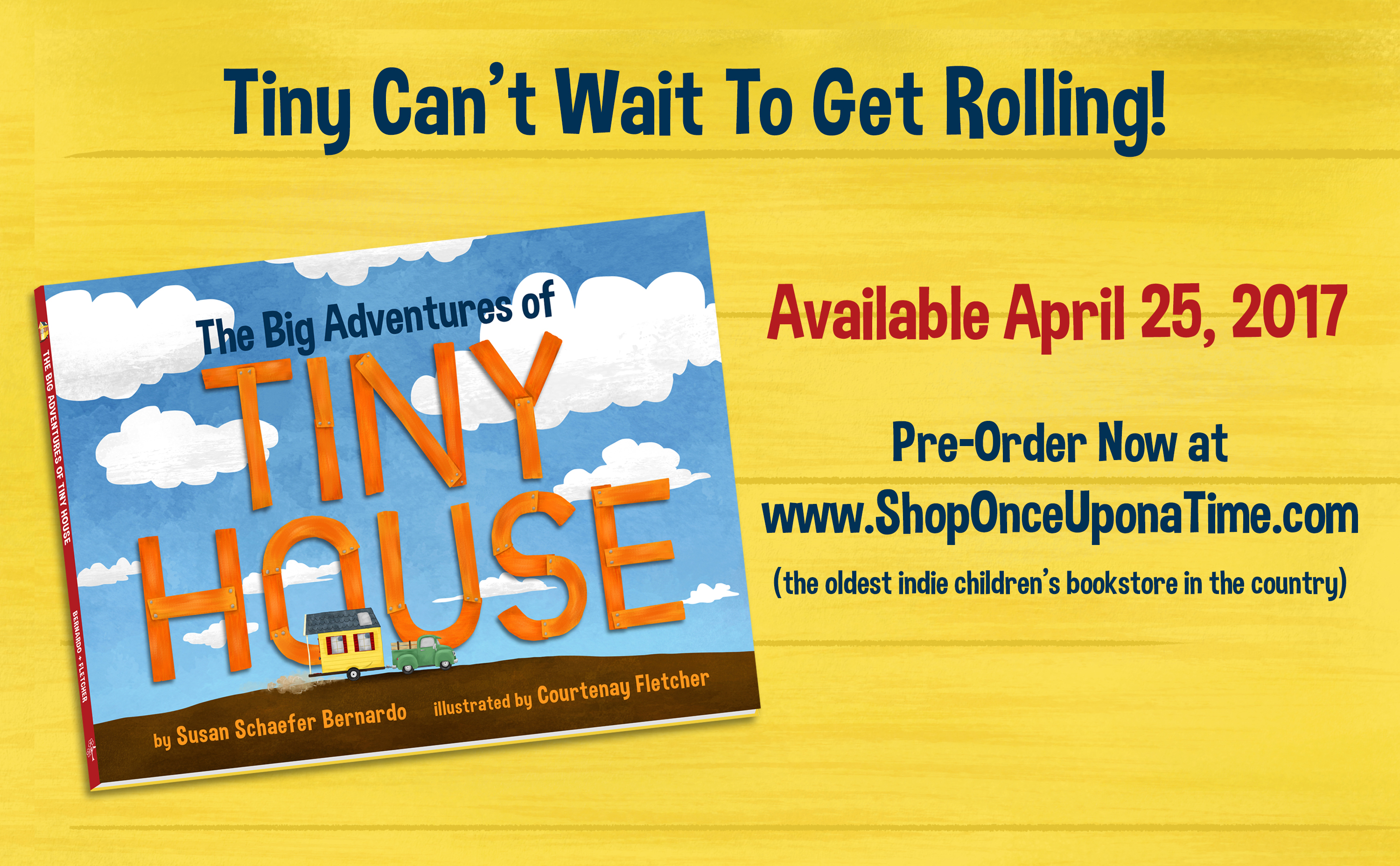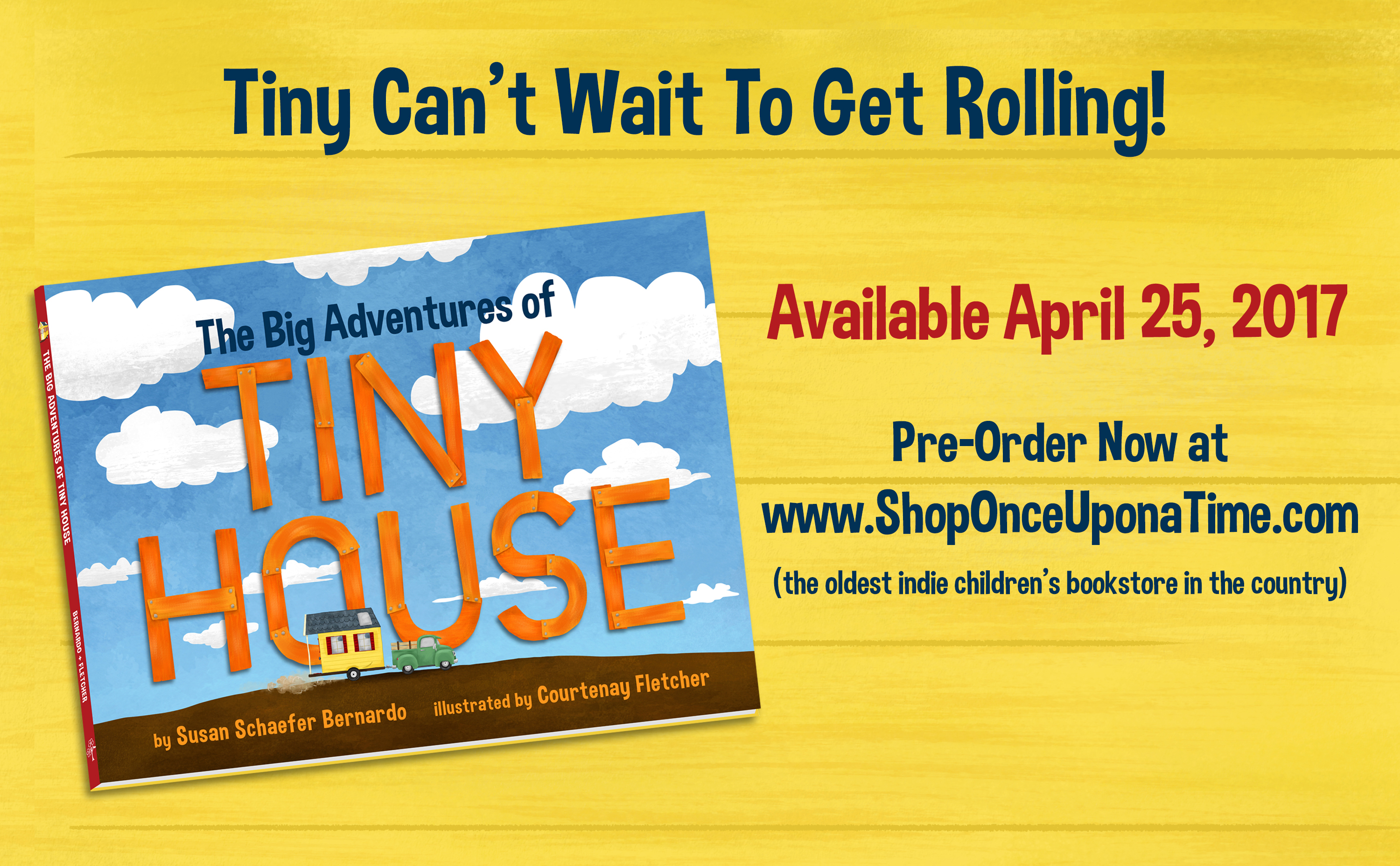 Happy reading
Suzie xx
---