The Very Hungry Caterpillar Day.
March 20th 1969: the day that Eric Carle published The Very Hungry Caterpillar. It's a truly classic book and one of our favourites. In honour of this, March 20th is now officially "Very Hungry Caterpillar Day."
A staggering 38 million copies of the book have sold worldwide and it's been translated into over 60 languages. There are board book editions, popup book editions, editions with cloth caterpillars and ones with holes through the pages inviting little fingers to explore. And they all have Eric Carle's distinctive collage style of illustration that children find so appealing.
What better way to celebrate Very Hungry Caterpillar Day 2017 than to hear the story told by my three year old grandson? I should warn you he does get distracted by a siren passing on the road outside but you also get his awesome comments 🙂  You can tell we've read this book a LOT.
Celebrate your own Very Hungry Caterpillar Day by downloading colouring pages from the Eric Carle website. Or have a run to the shop to collect a feast of the things the caterpillar ate?
Have fun
Suzie xx
---
---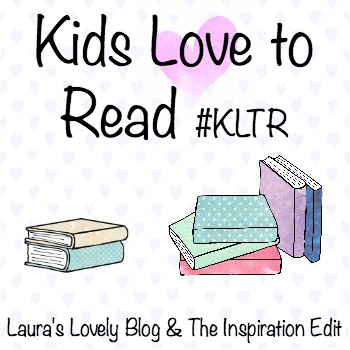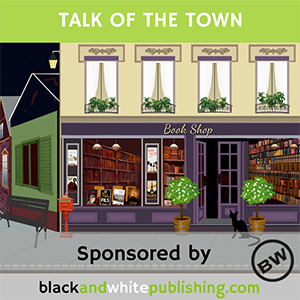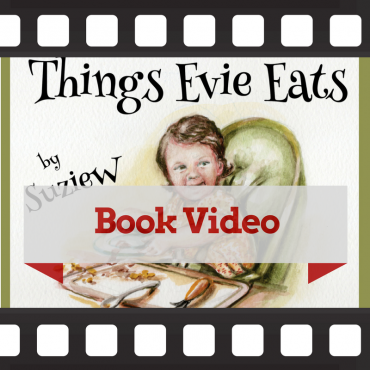 Things Evie Eats book video
Remember the trouble I had making the video for Better Buckle Up? I'm happy to report the Things Evie Eats book video went far more smoothly. (Probably only a pain point 4/10)
A video is a great way to get a feel for a book before you buy from a new author and is good for entertaining your child when you're busy.
… I still cringe when I hear my accent though lol.
Hope you and your little ones enjoy the story.
Suzie xx
PS You can get a copy of Things Evie Eats for Kindle or in paperback … for the times when reading it yourself with snuggles are in order.
---
---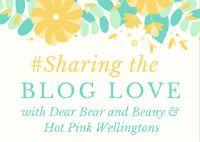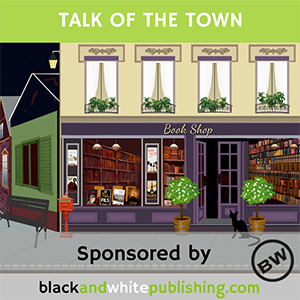 Better Buckle Up book video
There were many stages in the making of Better Buckle Up book video.
The making of the flash file that turned the pages of the ebook.  Pain point 6/10 – only involved slight swearing at InDesign.
The recording myself reading the ebook and turning the page at the same time.  Pain point 7/10 – used Camtasia for screen capture. Hard to keep the mouse in the right place to turn pages nicely.
The hating of hearing my voice on the recording. Pain point 10/10 – I thought my Northern accent had mellowed! Spent more time listening to voice artists on Fiverr. Couldn't decide. Went back to me.  
The making of the animation for the Intro and Outro of the video. Pain point 0/10 – because I didn't do it 🙂
Cutting the video together. Pain point 8/10 – involved copious amounts of swearing at Premiere Pro. Was OK once hubby decided I was unteachable and just did it for me.
The adding of the music.  Pain point 9/10 – not that this stage was unpleasant but it took forever to audition possible sound files in Audioblocks library. Then a further forever to cut them together with the video.  
Hope you like it.
Suzie xx
---
---