First reviews
I'm thrilled that the first reviews for Better Buckle Up are coming in.
Here's what people are saying.
Delightful Illustrations and Effective Story             L. Favreau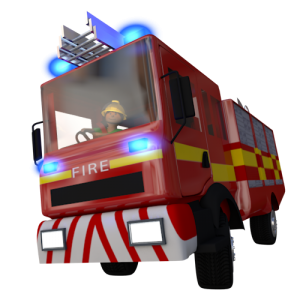 As a professional child care provider I'm always looking for books that will help solve problems for my parents. This book does an excellent job reinforcing the importance of buckling up, not for fear of being hurt in an accident (a concept that is too abstract and potentially too scary for some) but in a manner that empowers the child to chose and cooperate.
My child rearing mantra is "Distract and Redirect" a theme this book gets perfectly. Rather than ordering her child to buckle up or lecturing, the mother gives her son concrete observable examples of what benefit he gets by cooperating. The choice is self-motivating rather than forced upon him.
And it works like a charm. Giving children incremental power over their lives instills confidence. Especially well done given that the outcome isn't really a choice-they have to buckle-up, it's the law.
I read this on my laptop. The illustrations are vibrant and clear, jumping off the page. I hope it is available as a board book soon.
Absolutely adorable!      Murboyd.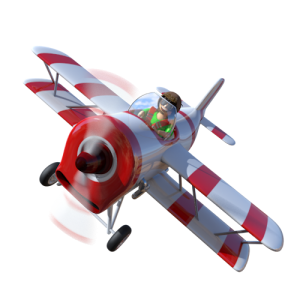 Absolutely adorable! A charming book to help parents and their kids when it's time to lock up the car seat belt, and done in a fun way. It's quick, which is good for youngsters, and the pictures are a delight. Little ones understand race cars and space ships and dune buggies and . . . I won't do any more spoilers of the cute lures to convince kids to buckle up. It has the added advantage of giving them ideas for pretend while they are in the car seat. I loved the bright smiles on the car drivers, etc, as they zip and soar, and always, never too obvious, the seat belt.
One other fun thing about the book is that if you double-click on the print, the words enlarge for easy reading. I didn't have any trouble reading them before, but thought that feature might be neat when the children get old enough to read themselves. Not to mention just plain fun for young and not so young!
For you fellow Paperwhite readers, I have a Paperwhite and it won't let me read it there. It downloaded fine, but won't open, but I also have my computer, a tablet and a Blackberry Passport, and it works perfectly on all of them. You won't want to read this in black and white anyway! The color pictures are too good to subdue!
A very clear and positive message, in a captivating story.     P. Edwards.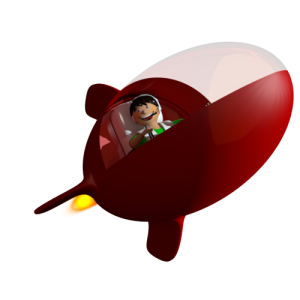 A really enjoyable read for all. A very clear and positive message, in a captivating story. Lovely colourful and interesting illustrations with lots to look at on each page. Every read you spot something different to talk about and discuss. Looking forward to many more reads to come!
---
So there you have it. Don't know why it won't open on a Kindle PaperWhite … will investigate.
A big thank you to all who have bought Better Buckle Up and especially to my first reviewers.
Suzie x