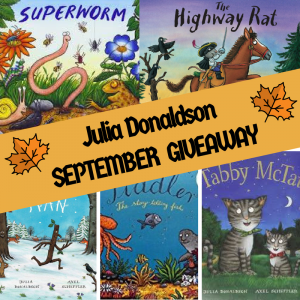 My "Win 5 Julia Donaldson Picture Books" contest had the biggest response ever. There were over 1200 entrants in my September Giveaway! I guess you guys love Julia Donaldson's stories as much as I do.
The Winner of the September Giveaway
The books in this prize are some of my favourites but Kingsumo decided on a winner and it was … wait for it … Deborah from Falkirk.
Yay for, Deborah!
Autumn is creeping on fast here in Wales. I love the misty mornings and beautiful colours of the leaves on tress. This was the sunrise from my window today.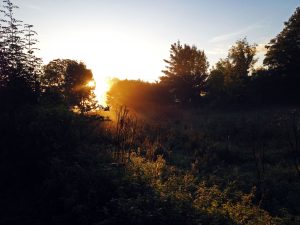 Happy reading.
Suzie xx
---