Check out the latest book review of Things Evie Eats
It's always exciting when you get a book review so I wanted to share the awesome review of Things Evie Eats that I received from the lovely Karen over at  The Next Best Thing to Mummy.
This is a delightful book with fantastic illustrations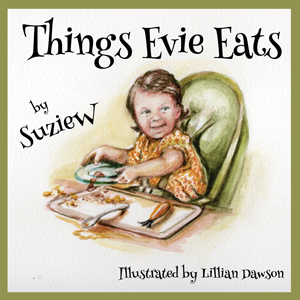 Especially useful to parents and carers who have a fussy eater
Reviews are like gold dust to authors. You can read the full review HERE while I do my happy dance.
Thanks, Karen.
Suzie xx
---
---