Haynes 'Thomas the Tank Engine' Workshop Owners' Manual by Chris Oxlade.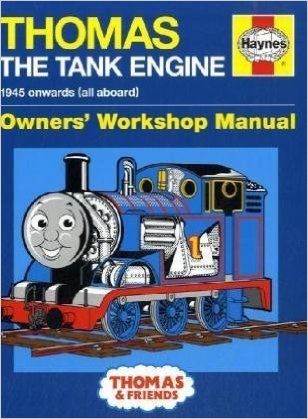 As firm Thomas the Tank Engine fans, I was interested to get hold of a copy of the Haynes Workshop Owners' Manual by Chris Oxlade for my grandchildren. I thought it was another great book to share for #NonFictionNovember.
Of course, it was only me that appreciated the fact that the cover looks exactly like the Haynes manuals I've used when working on real cars (Yes, I've done my share of mechanic-ing in the past). My three year old grandson just thought it was a good book about one of his favourite characters. Mechanic-me was slightly disappointed that the inside didn't strictly follow the Haynes take-it-apart formula but I can't imagine how that would work for little ones anyway.
So, whilst you don't get step-by-step instructions to rebuild your own steam engine you do get a lot of information in a child-friendly way. Such as How a Steam Engine Works.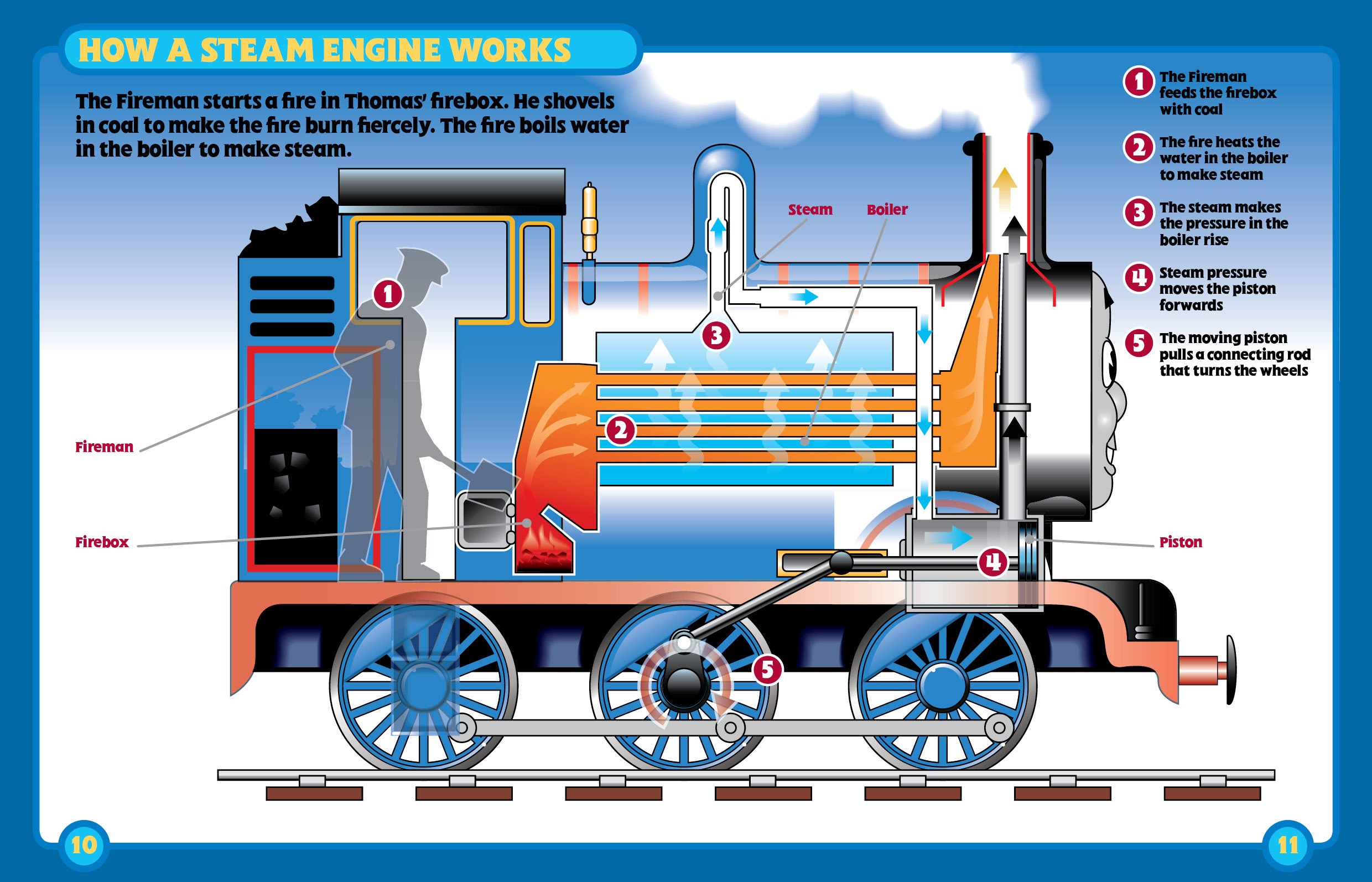 And how to drive actually Thomas.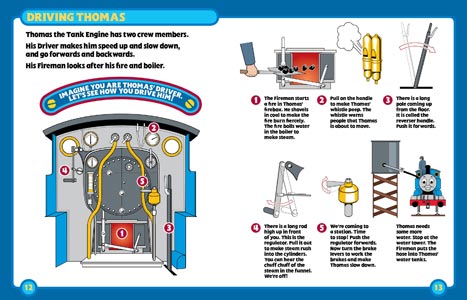 After reading this, my grandson rushed off to check his model. Sadly it didn't feature the handles and regulators to 'make it work' but he conceded it was only a toy. I promised a visit to a real steam engine to see the controls in action sometime soon.
The book's recommended for readers 3 – 8 although I think it's probably more suited to the younger age range.  It's a firm favourite in our house.
Suzie xx
P.S. Forgive the generic pictures of this book. Grandson had taken it home with him!
---
---