Book review of "I am Otter" by Sam Garton.
One of my grandson's favourite books at the moment is "I am Otter" by Sam Garton. I first encountered this book on Facebook in the days before it was picked up and published by Harper Collins. Sam Garton is a fantastic illustrator. His work has a retro look to it that I love. Buying the book when it came out was a no-brainer for me.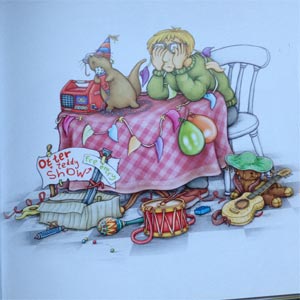 The funny logic of Otter and his sidekick Teddy makes for a great children's book. Who can fault Otter for opening a toast restaurant because he's bored while otter-keeper is at work? However, it's not all plain sailing at Otter's restaurant.
Otter decides the problems are Teddy's fault and promptly fires him but things don't improve … and then the Otter Keeper comes home. Otter tries to blame Teddy for the mess. But where is Teddy?
Otter and the Otter Keeper search high and low for Teddy but he can't be found. Otter is very sad. The trouble is, he can't sleep without Teddy so more searching ensues. Eventually Teddy is found and Otter is happy again. "And now, when things go wrong, I understand they are not actually Teddy's fault at all."
There are some good talking points in this book which are particularly relevant at the moment to my grandson and his little sister. Was Teddy to blame for the problems at the restaurant? Why did Otter tell the Otter Keeper it was Teddy's fault? What should he have done?
Other Otter adventures include Otter in Space, Otter goes to School, and Otter loves Easter but if you join Sam Garton's mailing list, he regularly sends fun newsletters with the latest exploits of Otter, Teddy and the long-suffering otter-keeper which always make me smile.
This is a lovely book with detailed illustrations that give you lots to talk about with your child. A modern classic.
Suzie x
P.S. Ninetyfive percent Human, a YA sci-fi romance written by my alter-ego, Suzanna Williams, is on Free promotion from 23 – 27th September.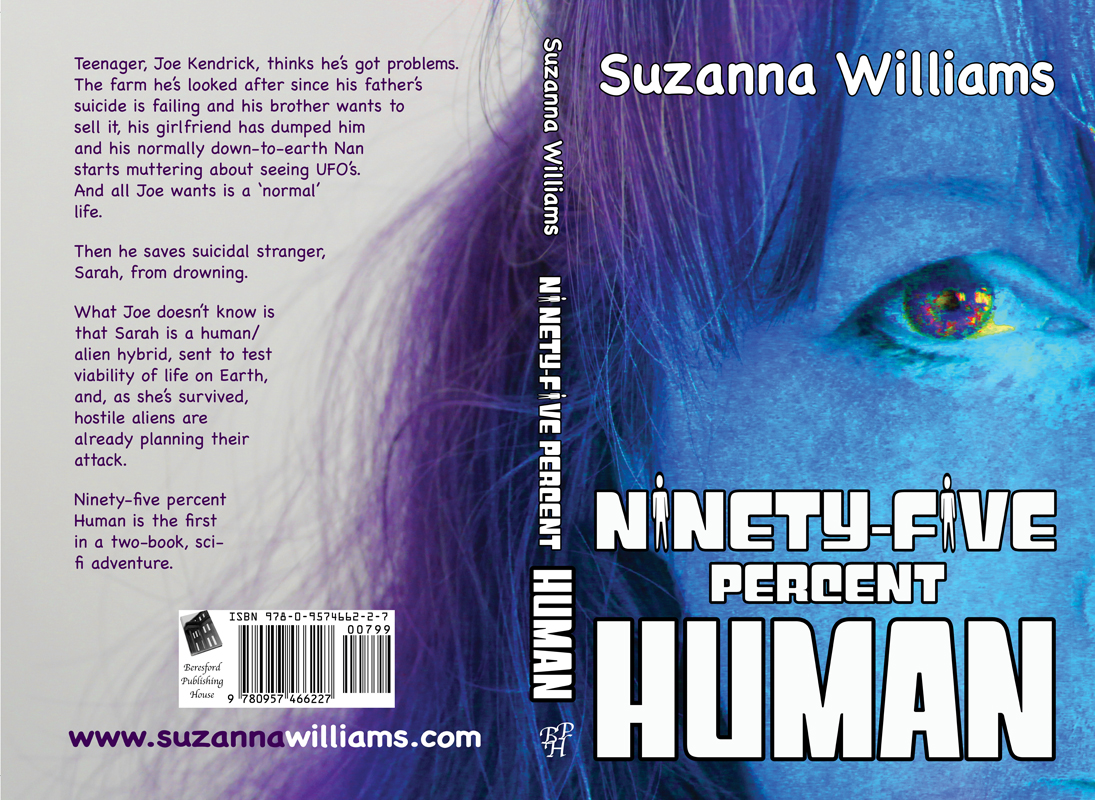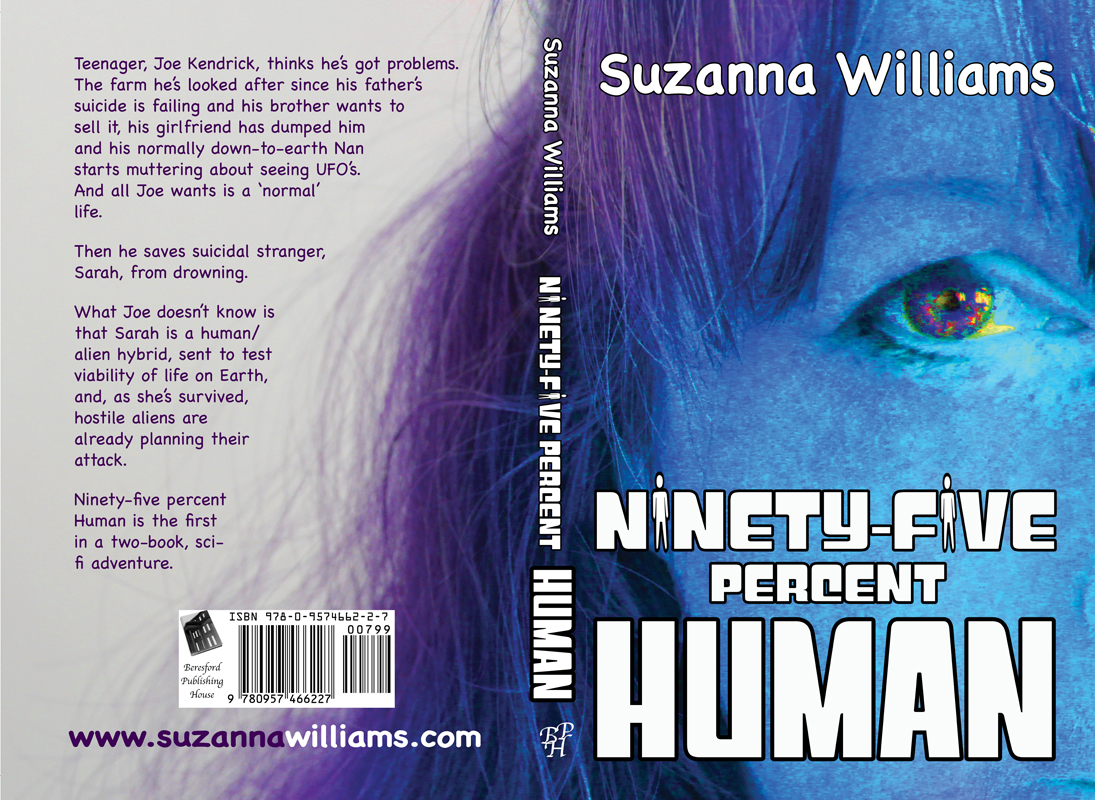 ---
---