Better Buckle Up book cover has arrived.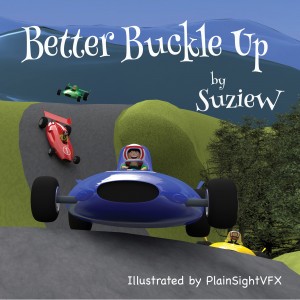 Pleased to report I've been working super hard and the book cover for Better Buckle Up has been finalized.
Phew!
I am so pleased with the gorgeous, bright illustrations from PlainSightVFX and hope you're going to like them too.
More pages coming soon.
Let me know what you think.
Suzie x