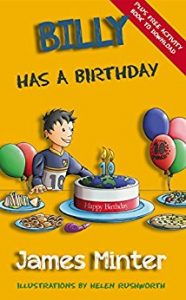 Billy has a Birthday
Billy has a Birthday is the first book in the eight book Billy Books series by English author, James Minter. Aimed at children between 7 and 9, they deal with the important issue of bullying.
Very often we see bullying in a school setting, but in this first book our hero, ten year old Billy has to deal with two older boys who demand money from him. Unsure how to handle the situation, Billy gives them the birthday money he has just received from his Grandad. Luckily, Billy's friend Max tells Grandad what has happened. Together they hatch a plan to get the money back and stop the bully's.
The characters.
Billy and his friends are great characters. The bullying incident comes relatively late in the book by which time we've got to know Billy well. He's ten years old, trying to be grown-up but not really there yet: it's a struggle we can probably all relate to.
My favourite character is Billy's Grandad. He's awesome; knowing just how to make Billy feel special. I especially liked that it was Grandad who foils the bully's. It's not often grandparents come out as the hero's.
A special mention should go to the illustrator, Helen Rushworth. There is a picture at the start of each chapter and I thought they were just right for the narrative.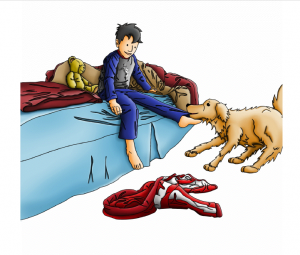 The story gives a clear message that you should always reach out and ask for help when facing bully's. There is free activity book and some teaching notes to go with the book which will make talking about the issues raised easier either with your child individually or in a classroom setting.
Final thought
I'm going to leave you with the dedication from the book, which says it all.
To those who think bullying and aggression are the way to go through life; you are so wrong.
The British Books Challenge

I'm including Billy has a Birthday as my June book in the British Books Challenge.
Although James Minter has only been writing since 2009, he has already penned fourteen books.
This is a well-written story that deserves success.
Happy reading.
Suzie xx
---
---