My fav books A to Z.
Last month I did the #AtoZfavbooks challenge: 26 letters, 26 days, 26 books. It was a fun exercise but, analyzing my fav books led to some interesting discoveries.
To rhyme of not to rhyme.
I love reading books that rhyme and yet the non-rhyming books I chose out-numbered them 18/8. Maybe these results are a little skewed as I deliberately didn't fill the challenge with Dr Seuss or Julia Donaldson books but even so, I expected more of the children's books to rhyme. However, even the non-rhyming books often used repetition or alliteration to add interest to the text.
Here's some brilliant rhyming from "Hairy Maclary from Donaldson's Dairy" by Lynley Dodd.
Off with a yowl
a wail and a howl,
a scatter of paws
and a clatter of claws,
went Schnitzel Von Krumm
with a very low tum,
Bitzer Maloney
all skinny and bony,
Muffin McLay
like a bundle of hay,
Bottomley Potts
covered in spots,
Hercules Morse
as big as a horse
and Hairy Maclary
from Donaldson's Dairy,
straight back home
to bed!
I haven't experimented with rhyme in my books, so this is something I'm excited to try out soon.
Animals rule.
19 of the books featured animals or creatures such as dragons. Most of these were anthropomorphic ie the animals were given human traits. I would have expected more cars, trucks and trains, but maybe that said something about my choice rather than the actual balance of these in children's books. After all, my grandson certainly has more than his fair share of "Bob the Builder" and "Thomas the Tank Engine" books.
Being a scientific sort of person, I had to put this theory to the test. A quick search on Amazon brought up these top 20 titles in the Baby and Toddler Education Section. (6 of these were by Julia Donaldson, so maybe I should have included more in my #AtoZfavbooks.)
Anyhow, "Dig Dig Digging" was the only motorized entry, 8 of the books featured children but 11 were indeed about animals, indicating this does seem the most popular theme for children's picture books. Must take another look at the book I was working on about a cat 🙂
Putting on the style.
Oh, how I wish I could draw.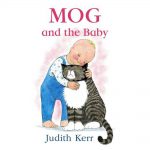 I loved looking at the fantastic variety in styles from the talented illustrators who have worked on these books. From Beatrix Potters beautifully realistic "Peter Rabbit", to the modern lines of "The Little Boy who lost his Name", and Judith Kerr's cuddly cat, "Mog", all the books have gorgeous colours to attract little ones to explore their pages.
"Dear Zoo" and "Where's Spot" are lift the flap books aimed at younger readers and "The Very Hungry Caterpillar" has those lovely holes 'eaten' through its pages. "The Jolly Postman" goes further and includes separate envelopes and postcards which are a lot of fun. Unfortunately, this kind of embellishment is not available through the 'print on demand' technology I use so it's not something I could consider at the moment.
Computer generated magic.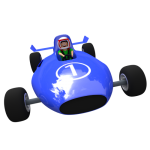 My last realization was that, as far as I can tell, Better Buckle Up is the only book on the list with computer generated imagery (CGI).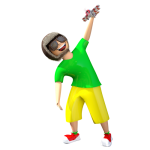 In designing the book, I wanted illustrations that looked like they could have been photographs taken of models, (along the lines of the early Thomas the Tank Engine animations) but I would have expected that in this digital age there would have been more books like this.
Again, I trawled through Amazon.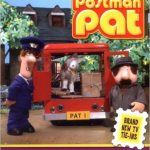 Some Postman Pat books had covers with actual photographs taken from the television programmes, although they were filmed using stop-motion animation not CGI so that didn't really count.
Bob the Builder and Fireman Sam were also filmed originally in stop-motion but have since moved onto CGI but I couldn't find book covers that used this.
So, it looks like Better Buckle Up is something of a rarity and, whilst my next book, "Things Evie Eats," will be in a completely different style with actual drawings, I will be revisiting CGI very soon.
My fav books
To conclude, it seems my fav books are predominately non-rhyming stories about animals. How about you?
Let me know your favourites in the comments.
Happy reading.
Suzie x
---