Picture from a fan of Better Buckle Up
I received some lovely colouring today from a fan of Better Buckle Up. I think they've done a great job, don't you?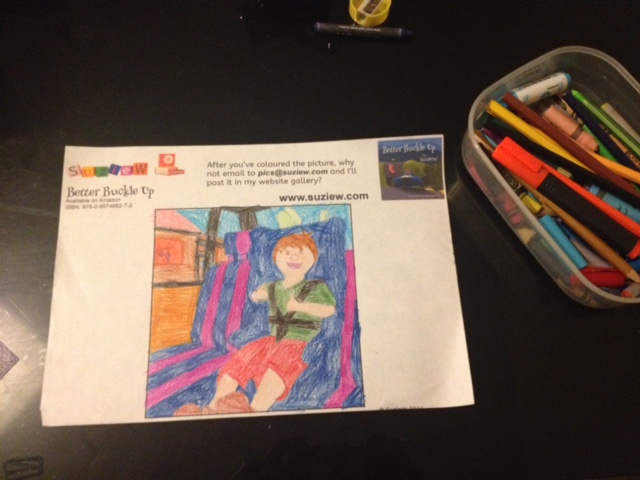 Download your own colouring sheets
If you would like your own activity pack based on the book, you can download it for free here.
There are colouring pages, spot-the-differences and finger puppets of Ollie and his mum as they go on a journey to discover all the exciting things you can do if you wear your seat belt. Once you've finished your pictures, why not email them to me at pics@suziew.com. I love to see them and I'll display them on my site.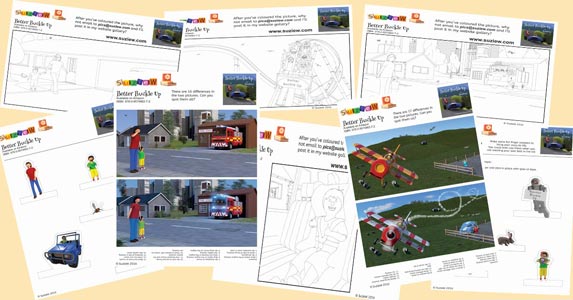 Have fun 🙂
Suzie xx
P.S. There's also more pictures for you to colour based on Things Evie Eats to download too.
---