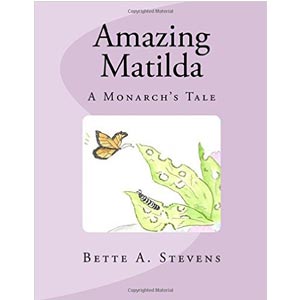 About The Amazing Matilda.
The Amazing Matilda by Bette A Stevens is gentle story about a caterpillar impatient to fly.
Winner of TWO LITERARY AWARDS:
* 2013 Purple Dragonfly Book Award (Picture Books 6+)
* THE GITTLE LIST 2013 (Top 10 Self-published Children's Picture Books)
The Amazing Matilda has some lovely hand-drawn illustrations as it tells readers the life-cycle of a butterfly.
Matilda chats with lots of animal friends as she matures.
This is story that is sure to delight children of all ages.
Best still it's only 99¢ thru until April 26th so grab a copy while you can.
The Amazing Matilda also has a beautiful animated trailer which gives you a sneak peek at the delighful artwork in the book.
About Author Bette A Stevens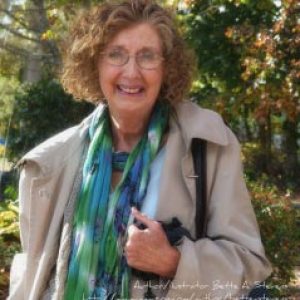 Inspired by human nature, author Bette A. Stevens is a retired elementary and middle  school teacher, a wife, mother of two and grandmother of five. Stevens lives in Central Maine with her husband on their 37-acre farmstead where she enjoys reading, writing, gardening, walking and reveling in the beauty of nature. She advocates for children and families, for childhood literacy and for the conservation of monarch butterflies-an endangered species (and milkweed, the only plant that monarch caterpillars will eat). Did you know monarch caterpillars only eat milkweed? Now you do.
Check out Bette's blog here.