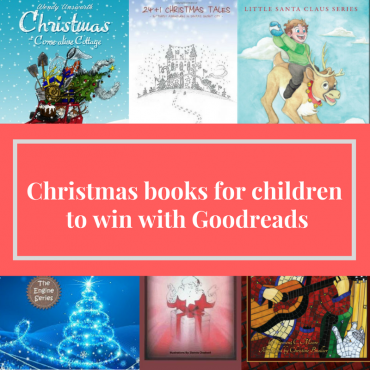 Did you know there are free books to win everyday on Goodreads?
If you didn't know, Goodreads is a great site that lets you connect with other readers, see what books they're into, and read reviews. It also runs some awesome giveaways. There are books from both the Big Six traditional publishers and books from Indie authors … and they're all paperback or hardback copies for you to keep. Some are even signed. What's not to like?
Here are a selection of children's titles that you could win in time for Christmas.
Christmas Book 1. Christmas at Come-alive Cottage
The Blurb: A fun chapter book for young children.
Aunt Kitty is a witch and sometimes-cat. Kellie never knows what might happen when her aunt is around!
"Christmas at Come-alive Cottage is a book of madcap adventures, spells gone crazy, lovable witches, laughs, fun. "
"Christmas at Come-alive Cottage" is the 4th book in the series by Wendy Unsworth. There are 4 autographed copies on offer to readers in several countries including the US, Canada and Europe. You can enter here.
Christmas Book 2: The Christmas Spirit is Born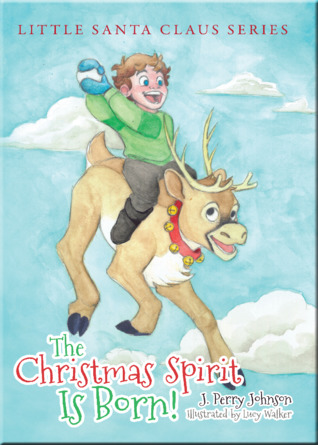 The Blurb:The city of Clausville is hidden away in the mountains of the North Pole, where elves, reindeer, and happy children play all day. Here also live Big Papa Claus and his son, Little Santa. There is so much for Little Santa to learn- from teaching reindeer how to fly to rescuing elven friends! This is the story of how the Christmas spirit was born, and with it, who we now know the wold over as Santa Claus!
Enter here to win "The Christmas Spirit is Born" by Perry Johnson. There are 15 copies available. 🙂
Christmas Book 3: Sally Steamy the Christmas Engine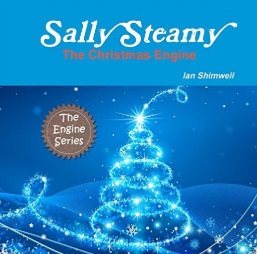 The Blurb: Sally Steamy is an engine who doesn't seem to like Christmas at all.

Sally wants to keep herself busy and believe Christmas is just another day. Can Little Titch and a magical Christmas adventure somehow change her mind..?
Only one copy of "Sally Steamy the Christmas Engine" by Ian Shimwell on offer here but it's signed by the author and it's a lovely glossy hardback. Available to readers in the UK, US and Canada.
Christmas Book 4: The Night Before Christmas 
The Blurb: 'Twas the night before Christmas and Santa's late night visit has a man and his curious kitty investigating. Did you know that Santa can play the guitar? Well, he can! Each page is filled with thoughtful details, luscious color, and a joyful whimsy.

Four and a half years were spent illustrating the mosaics for the book, which were made by hand cutting thousands of pieces of stained glass and fitting them together to form the images.
This giveaway is for a signed copy of "The Night before Christmas" by Clement C. Moore and illustrated by Christine Brallier. It's available to readers in just about any country you can think of. Try your luck here.
Christmas Book 5: 24 + 1 Christmas Tales: Butterfly Adventures in Santa's Secret City
The Blurb: 24 + 1 Christmas Tales tell of the fabulous adventures of butterflies Martha, Darfo, Sonya and Johnny at Santa's Secret City. They are accompanied by their friends the three electric blue fireflies and the fearful phoenix. Whether it be helping to check wish lists, granting a white Christmas or manufacturing magical Christmas presents, the butterflies can be found everywhere: their mission is to make Christmas bigger, better and more perfect.
Enter here to win "24 + 1 Christmas Tales: Butterfly Adventures in Santa's Secret City" by Alexander Ruth. Open to readers in lots of countries, there are 5 copies up for grabs.
Christmas Book 6: Santa's Search for the Perfect Child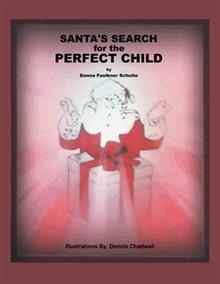 The Blurb: Santa finds a special gift that he had put up because he could not find the child who deserved it. His head elf Percy notices that Santa is a little down in the dumps and ask what the problem is. When Santa tells him, Percy offers to go out into the world and see if he can help Santa find this Perfect Child before Christmas, so that Santa can finally give be happy again. So Percy goes out to look for this child and is about to give up until he meets someone he thinks might be the one.
My last book on giveaway on Goodreads Is "Santa's Search for the Perfect Child" by Donna Faulkner Schulte. There are 10 copies for readers in US, CA, GB, and AU.
So there are six Christmas Books that could be yours for the click of a mouse. If you're not already a member of Goodreads, it's easy and free to create a Goodreads profile.
Good luck.
Suzie xx
---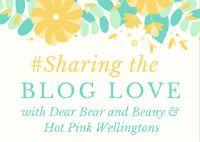 Read more
24 + 1 Christmas Tales: Butterfly Adventures in Santa's Secret City, Alexander Ruth, Christine Brallier, Christmas at Come-alive Cottage, Clement C Moore, Donna Faulkner Schulte, giveaway, goodreads, goodreads giveaway, Ian Shimwell, Perry Johnson, Sally Steamy the Christmas Engine, Santa's Search for the Perfect Child, The Christmas Spirit is Born, The Night before Christmas, Wendy Unsworth