Book review: Where's the Dragon by Richard and Jason Hook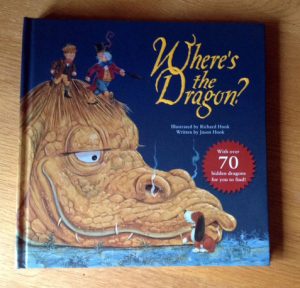 We have a new favourite story in our house. Where's the Dragon?
, written and illustrated by father and son duo Richard and Jason Hook, is a book with gorgeous pictures full of hidden dragons.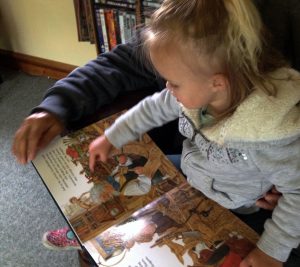 With over 70 dragons hiding in trees, mountains and lakes, this is the Where's Wally of the dragon world. It has fantastic embossed pages and shiny spot laminations which makes the dragons really pop. My grand-daughter loves the 'bumpy' feel of this book. At £9.99 it was quite expensive but it is a hardback and doesn't show any signs of wear after our many, many readings. I think it was well worth the money.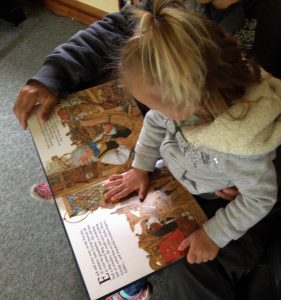 The story tells of George and his grandfather who go on a 'dragon hunt.' George can see dragons everywhere but grandfather doesn't see any… even after they eat his boat. (Grand-daughter loves that part).
Where's the Dragon has a quaint old-fashioned feel and the dragon is super cute.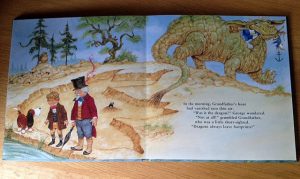 The suggested age range for the book is 4 – 7 years but grand-daughter loves it and she's only two.
Where's the Dragon would make a great birthday or Christmas present.
Happy reading
Suzie xx
---
---
---