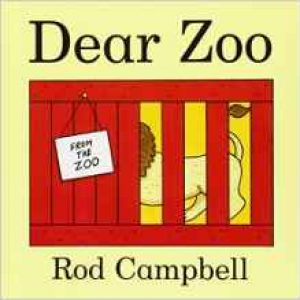 Dear Zoo by Rod Campbell …
… Day 4 May #AtoZfavbooks challenge.
Dear Zoo is an absolute must-have classic children's picture book. My children read it … over and over until the flaps were worn out … and now I read it to my grandchildren … over and over (flaps still intact but tiring at the time of writing).
This is the story of a little boy who wrote to the zoo to send him a pet and all the animals they send him. Little ones love opening the flaps and discovering the lion (who is too fierce), the camel (who is too grumpy), and the monkey (who is too naughty) and who are all found unsuitable and have to be sent back to the zoo. Luckily at the end of the book the people at the zoo send him the perfect pet.
You can find more of Rod Campbell's books on the website dearzooandfriends.
Suzie x  
P.S. Read this book? Let me know in the comments below.
P.P.S. Don't forget to share your favourite book title starting with the letter D in the comments below or post them on facebook or twitter with the hashtag #AtoZfavbooks so I can find them.