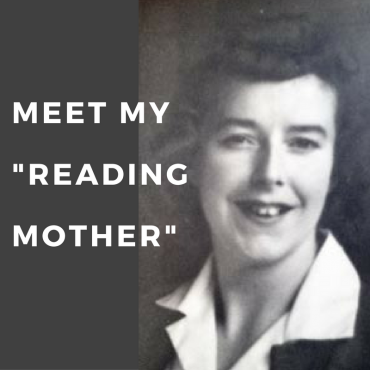 I've talked a lot about the value of reading with your child. In the early years it helps with bonding, brain development and develops empathy in forming minds. A child who can read, can learn anything it wants. It's a vitally important skill for success in life. Not to mention reading is fun … it's also a very difficult job for parents to get right. (Are you teaching your child NOT to read for fun?)
There's a wonderful poem by Strickland Gillilan that sums up the importance of reading with your children.
The Reading Mother.
by Stickland Gillilan.
I had a mother who read to me
Sagas of pirates who scoured the sea.
Cutlasses clenched in their yellow teeth;
'Blackbirds' stowed in the hold beneath.
I had a Mother who read me lays
Of ancient and gallant and golden days;
Stories of Marmion and Ivanhoe,
Which every boy has a right to know.
I had a Mother who read me tales
Of Gelert the hound of the hills of Wales,
True to his trust till his tragic death,
Faithfulness lent with his final breath.
I had a Mother who read me the things
That wholesome life to the boy heart brings-
Stories that stir with an upward touch.
Oh, that each mother of boys were such!
You may have tangible wealth untold;
Caskets of jewels and coffers of gold.
Richer than I you can never be –
I had a Mother who read to me.
So, today I want you to meet someone who nailed the job. The person who nurtured my own love of books.
Meet my mum.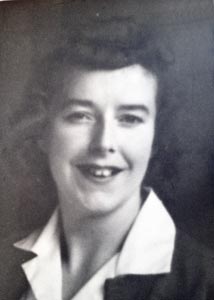 My mum talked to me, read books to me and sang to me from the moment I was born. We negotiated the murky waters of the ABC books and phonics together so that, by the time I started school, I was already an independent reader and I've never stopped. (Well done, Mum)
At bedtime, she made up her own stories for me. My favourite was about a cow called Twinkle. She tells me I always insisted it had a sad ending … which is a little disturbing for a pre-schooler lol.
I remember vividly a book she wrote for me; hand-written and illustrated. It was a 'make your own adventure' style book, where you could choose different actions for the hero at the end of each page. Depending on which option you picked, you turned to a different page. It was a triumph of book planning. (Must tackle one of those myself some-day)
I was a rather sickly child. You name it, I caught it, and held on to it for an unpleasantly long time. This meant I spent a lot of time tucked up on the sofa with a book and a glass of Lucozade (in the days when it was a drink you gave to invalids, not sports persons). It also meant Mum had to walk almost daily trips to the library. (Sorry about that, Mum.)
My mum also encouraged me to write my own stories. I'd get notebooks with pretty covers for birthdays, special 'writing' pens for Christmas. She read my first book (entitled My Uncle the Ostrich) and helped me design a cover and bind the first 'print run' for my family. (Thanks, Mum)
Later, Mum bought me a typewriter (it was exactly the colour of the one in the picture) along with a book with exercises on the Querty keyboard.  I didn't appreciate the rather tedious exercises in the book much but, yes, I do type with all my fingers. (Another thank you due there 🙂 )
Mum is the reason I am a reader … and a writer. She has always encouraged my writing and been an enthusiastic beta-reader. It was a no-brainer to dedicate my first book to her.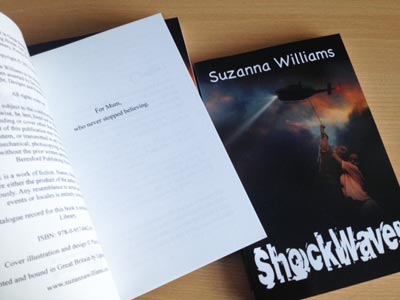 Lillian Dawson
But Mum is also a trained artist. At over 80 years old, she still paints and sells her work.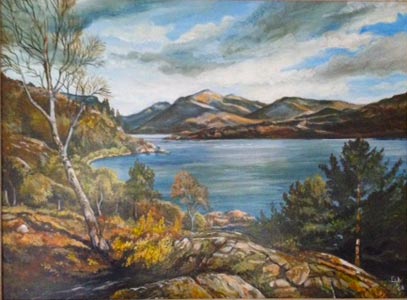 When I said, "Let's write a picture book", Lillian Dawson stepped up to the mark. The illustrations in "Things Evie Eats" are hers.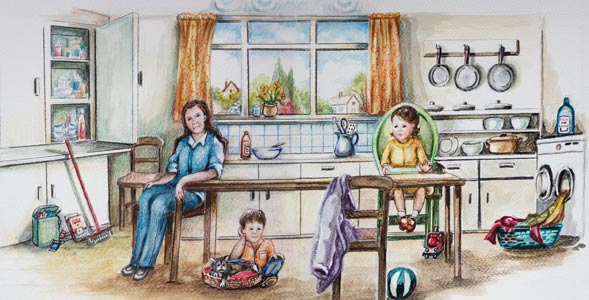 I was lucky to have a truly awesome creative 'reading mother'. What about you?
Suzie xx
---
Oh no! I just found out that Amazon has 'lost' the link to the paperback version of "Things Evie Eats." If you would like to buy one while I sort out what's going on with them, email me and I'll send one to you straight away.  
---