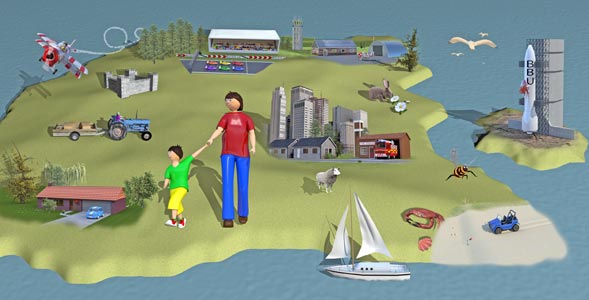 Progress report.
I just uploaded the new files for the interior of Better Buckle Up to the printers.
After the problems I found with the last proof, all the photos have been lightened and brightened and the layout altered slightly. Fingers crossed it looks right this time. May 18th is only 20 days away.
20 days!
Arrgghh!!
On the positive side, as I had to add extra pages to accommodate Lightning Source's printing information, I've also added a new page – a map – as the final image. I'm really pleased with the way the illustrator has combined some the elements from the story into a final map. I tested the image on my grandson and found there was lots to talk about in the picture.
OK, I'm off to stress about 20 days.
Suzie x

Got my new logo today.
Awesome job from PlainSight VFX.
What do you think?