Did you know there are free books to win everyday on Goodreads?

If you didn't know, Goodreads is a great site that lets you connect with other readers, see what books they're into, and read reviews. There are books from both the Big Six traditional publishers and books from Indie authors … and they're all paperback or hardback copies for you to keep. What's not to like?
My giveaway for Better Buckle Up finished today but there are lots of great books to inspire readers both young and old still to be won: 3341 titles in the children's section alone. Here are 10 books to give you a taste of what's on offer.
1. The Big Biscuit Bake Off: Flying Fergus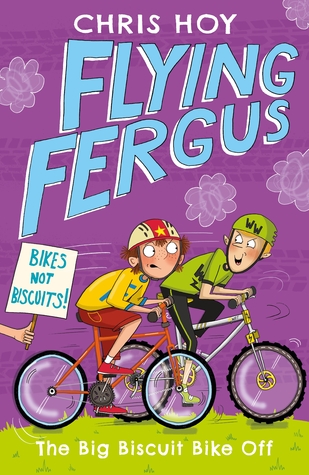 The Blurb: Fergus and his friends are still glowing with pride at being runners' up in the Great Cycle Challenge and practicing hard for the next round of the cycling competition – the District Championships. But without fancy bikes and with only the local common to train on, can the team really go all the way?
Then disaster strikes the team when local biscuit company, Bruce's Biscuits announce plans to build their new factory on the common. They have offered the council a lot of money for the land and there's no hope for Fergus and the team to raise enough to match it. Fergus hopes that if he can find Dad in Nevermore he might have a bright idea to help them. But when Fergus spins the pedals backwards on his bike three times, he gets more than he bargained for!
The third in Sir Chris Hoy's adventure series (which, as he's a cycling champion, have to be about bikes). There are 3 copies available to UK readers and the draw takes place on 30th June.  Enter here.
2. The Crooked Sixpence (The Uncommoners book 1)
The Blurb: When Ivy Sparrow's grandmother Sylvie is rushed to hospital, Ivy and her annoying big brother Seb cannot imagine what lies in store for them. Returning to Sylvie's house, they find it has been ransacked by unknown intruders – then a mysterious feather scratches an ominous message onto the kitchen wall, and a very strange policeman is determined to apprehend them . . . with a toilet brush. Ivy and Seb make their escape – only to find themselves in a completely uncommon world.
The forces of evil are closing in fast, and if Ivy and Seb are ever to see their parents again, they must get to the bottom of a family secret as shameful as it is incredible . . . before it's too late.
This book by Jennifer Bell was the Waterstones Book of the Month. There are 10 copies available to readers in the UK and the draw is due on the 24th June.  Enter here. (I love that cover, don't you?)
3. The Magic Forest Alphabet: Introducing Consonant Blends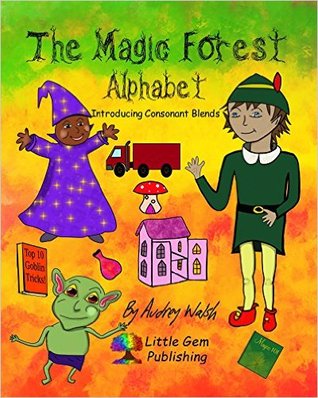 The Blurb: Evan the elf has lost his favorite red truck. Join him as he looks for his toy in a book featuring high frequency consonant blends and short vowels. Enhance your child's reading with this amazingly fun adventure!
This book follows on from  The Magic Forest Alphabet: Introducing Letter Sounds
 by Audrey Walsh (which is also on offer on Goodreads 🙂 ). There are 5 copies available but randomly only people from the UK, France and Australia can enter. The competition closes on 29th June.
4. Heck! Here's the Heron!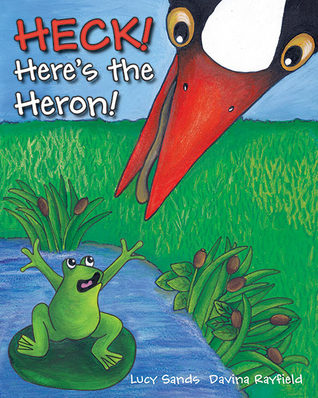 The Blurb: HECK! A Heron has come to disturb the peace in Grandma's Garden. The animals hatch various plans to survive his visits – but will they work?
A book for younger readers by Lucy Sands, this giveaway ends on the 30th June and is available to readers in the US, Canada, GB, and Australia. Find it here.
5. Umi's Quills.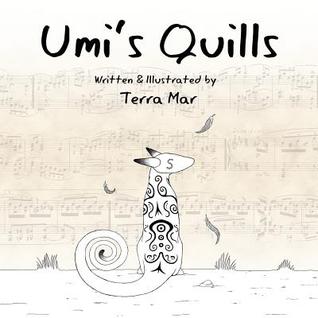 The Blurb: Umi's Quills is a story featuring Umi, a little fox who just wants to fly. But foxes do not fly. How can Umi be happy? This story features poetic text and whimsical illustrations by Terra Mar, and can be enjoyed by both children and adults.
This giveaway is for an autographed copy of the book (I love those) and finishes on 26th June. It's open to members from the US, Canada, and GB. Enter here.
6. The Lost Property Office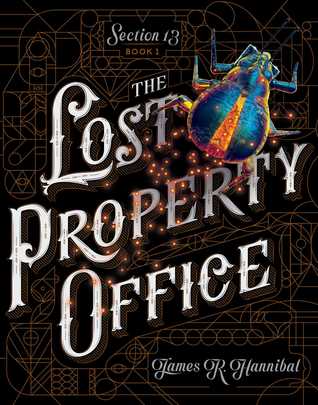 The Blurb: Thirteen-year-old Jack Buckles is great at finding things. Not just a missing glove or the other sock, but things normal people have long given up on ever seeing again. If only he could find his father, who has disappeared in London without a trace.
But Jack's father was not who he claimed to be. It turns out that he was a member of a secret society of detectives that has served the crown for centuries—and membership into the Lost Property Office is Jack's inheritance.
Now the only way Jack will ever see his father again is if he finds what the nefarious Clockmaker is after: the Ember, which holds a secret that has been kept since the Great Fire of London. Will Jack be able to find the Ember and save his father, or will his talent for finding things fall short?
This adventure from James R Hannibal is especially exciting as it's an ARC and autographed too. And doesn't it have a fantastic cover? It's open to readers in the US, Canada and GB and finishes on the 30th June. Try your luck here.
7. Numbers Coloring Book: A Counting and Coloring Book (The Adventures of Midge and Moo)
The Blurb: Learning numbers is more fun when you color with Midge and Moo. Moo stands on his head, kicks up his legs, and celebrates each number he counts. If you and your little one like sea horses, jelly beans, and cupcakes, then you will love the Midge and Moo Numbers Coloring Book!
Written and illustrated by Kerry McQuade, entries are open to readers from the US, Canad, GB, and Australia by clicking here. Do it before 1st July.
8. The Adventures of Gracie and Monkeybear.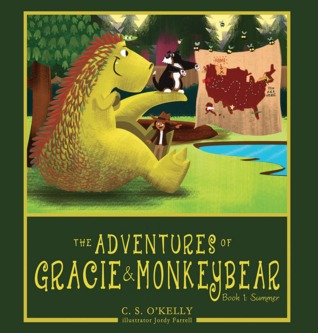 The Blurb: A rare friendship between a precocious girl and her dog turns into an incredible adventure every Saturday morning. From their backyard in Brooklyn, they find portals that open to new worlds. With each new doorway comes the opportunity to help those in need and create lasting friendships along the way. From digging out a trapped dinosaur, meeting an alien after he crash-lands in their fig tree, to rescuing a young whale, Gracie and MonkeyBear are tested at every turn… But can they make it home in time for dinner?
A giveaway from C.S O'Kelly for folks in the US, Canada and GB which ends on 1st July. Enter here.
9. Sleep baby, sleep.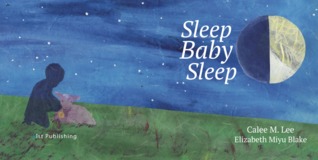 The Blurb:  Sleep Baby Sleep is a classic lullaby paired with enchanting images of families from around the world. Painted Washi paper collage illustrations and soothing words lead little ones into dreamland. With every page turn, the moon goes through its phases and moves across the sky.
Readers in the US, Canada and GB can win a signed copy of this book if they enter by 2nd July.
And finally, 10: A Nutty World: on the Edge of the Rain Forest.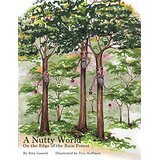 The Blurb: In South America, Brazil nut trees grow on the edge of rain forests. Some Brazil nut trees are more than 1,000 years old. This book is a short non-fiction that tells the nutty story of how a Brazil nut tree depends on the rain forest of South America to produce a crop of yummy nuts. It follows the nut trees' life cycle of connections, letting readers learn and understand its origin and survival. With its beautiful illustrations and informative content, A Nutty World: On the Edge of the Rain Forest is an enjoyable read for both children and adults.
My final choice is a book by Rita Lossett which has 10 copies available for winners in the US, Canada and GB and you have until the 9th of July to enter.
So there you have it, 10 books that could be yours for the click of a mouse. If you're not already a member, it's easy and free to create a Goodreads profile.
Good luck.
Suzie xx
Read more
Audrey Walsh, C.S. O'Kelly, calee m lee, Chris Hoy, Flying Fergus, giveaway, goodreads, James R Hannibal, Jennifer Bell, Kerry McQuade, sleep baby sleep, Terra Mar, The adventures of gracie and monkeybear, The Adventures of Midge and Moo, The Big Biscuit Bike Off, The Crooked Sixpence, The Lost Property Office, The Magic Forest Alphabet: Introducing Letter sounds, Umi's Quills, win free book