The Ugly Duckling by Ian Beck …
… Day 21 May #AtoZfavbooks challenge.
A retelling of the classic story, The Ugly Duckling, is the book for Day 21 of the #AtoZfavbooks challenge.
"Once upon a time there was a mother duck who had seven little ducklings. Six of them were soft and fluffy and yellow. The seventh duckling was different …"
My grandchildren love this story. We have a family of little ducklings on my pond at the moment, which has prompted much discussion about which one is the 'ugly' one that will grow  into a swan.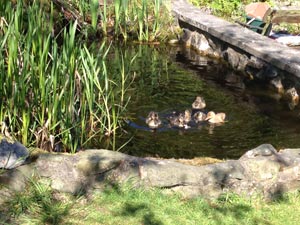 Ian Beck's version has beautiful, gentle illustrations and just enough text for small children.
Suzie x
P.S. Read this book? Let me know in the comments below.
P.P.S. Don't forget to share your favourite book title starting with the letter U in the comments below or post them on facebook or twitter with the hashtag #AtoZfavbooks so I can find them.