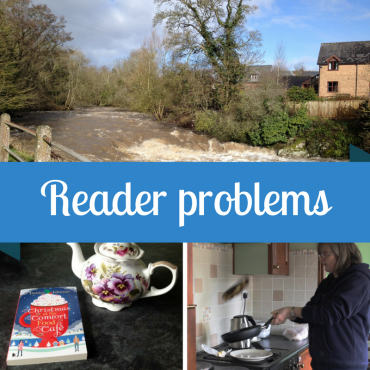 A quick mish-mash of a post today.
First off, a book I won arrived today.
And there's nothing like a new book to cheer up the day, so a big thank you to Cosmochicklitan for the giveaway.
Christmas at the Comfort Food Cafe is the second book in the series by Debbie Johnson and it looks scrumptious. But…
Reader problems No 1. Do I read it now or wait until next Christmas?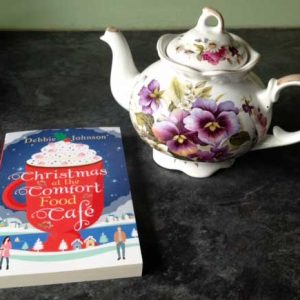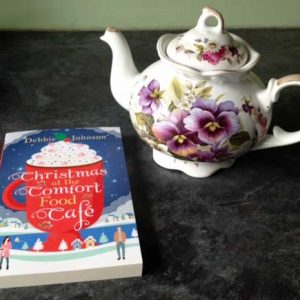 Secondly, a quick update on Pancakes! An Interactive Recipe Book by Lotta Nieminen.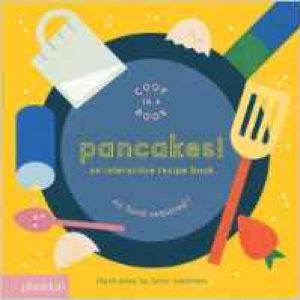 You might remember I ordered this book to roadtest with the grandchildren but it hadn't arrived when I wrote the post. Well, the 2-year old liked operating the various flaps and wheels. However, one has required sellotaping already so I am a little worried how robust it will be.
Reader problems No 2: Having to repair the book in the first day.
The 4-year old was less impressed. He told me there was 'no story' but he was keen to try out the instructions to make real pancakes. Check out my pancake tossing skills below. (Only one pancake landed on the side of the pan and fell to pieces. Who said I was no good at throwing and catching?)
Storm Doris
Finally, Storm Doris hit Wales in February. I lay in bed watching the rain lash at the window, listening to the wind rattling the roof and re-arranging the garden. I love storms and although Doris missed out on the thunder and lightning, it was still a beauty, leaving the river running through the village in full flood.
Reader problems No 3: spending time clearing up after the storm when I should been reading.
I meant to post this video last week but didn't get round to it. Must try harder.
Happy reading till next week.
Suzie xx
---
---