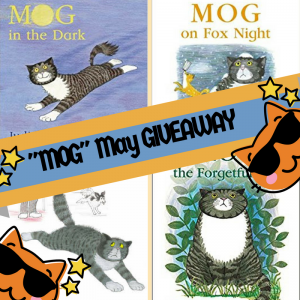 "Mog" May Giveaway
Regular readers of my blog will know that Judith Kerr's 'Mog' series has a special place in my heart (and on my bookshelf). I've read the stories of the lovable, and just a little bit naughty, cat to my children and now to my grandchildren. And they love them just as much as I do. So, here's your chance to win 4 'Mog' books in my May Giveaway.
Titles up for grabs this month include:
Mog the Fogetful Cat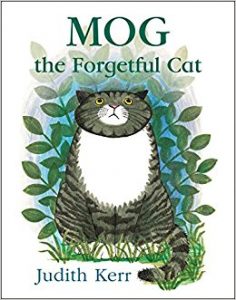 Mog always seems to be in trouble. She forgets that she has a cat flap and she forgets that she has already eaten her supper. But, one night, Mog's forgetfulness comes in very handy…
Mog in the Dark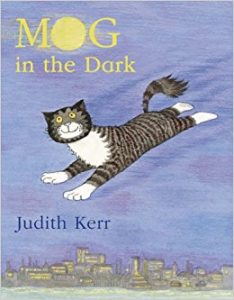 One night Mog's imagination takes her on a hilarious twilight adventure to a land of fantastical creatures, but true to form, all Mog really wants is her supper!
Mog on Fox Night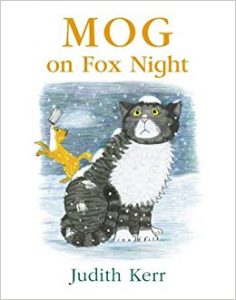 One evening Mog refuses to eat her food and Mr Thomas decides he's had enough and outside she must go. In the snow Mog feels cold and alone until she wakes from a snooze to find some young foxes are playing with the rubbish bags.
Mog and the V.E.T
One day Mog was chasing a butterfly when something happened to her paw. "She'll have to go to the vee ee tee," said Mrs Thomas. But Mog hates going to the vet and before her paw can be made better, she causes great confusion in the vet's surgery…
Every child deserves to read 'Mog' so if you'd like to win these four stories, just enter on the form below.
The winner will be drawn on 1st June.
Good luck.
Suzie xx
---
---
Free-to-enter UK competitions at Competition Database – Find more competitions at http://www.competitiondatabase.co.uk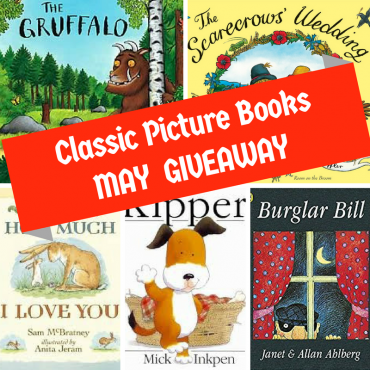 Wanna Win 5 Classic Picture Books?
During the month of May, readers of my blog will be able to Win 5 Classic Picture Books by answering one simple question below.
Titles I'm giving away include:
The Gruffalo by Julia Donaldson
Kipper by Mick

Inkpen

Burglar Bill by Janet and Allan Ah

lberg

Guess How Much I love You by Sam McBratney
The Scarecrow's Wedding by Julia Donaldson
They are all firm favourites in my house and are perfect for reading with your little one.
The winner will be drawn on 1st June.
Good luck
Suzie xx
PS The more you share, the more chances of winning you'll have. 🙂
---