Picture books about the beach.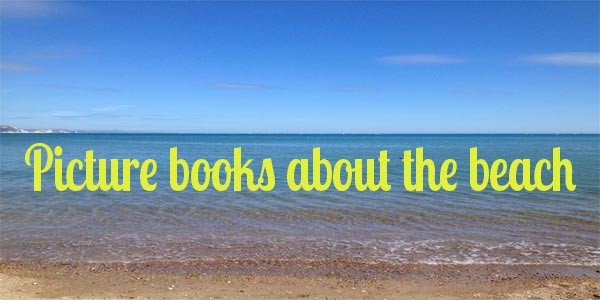 August is here. The summer is in full swing. Whether you're heading for the beach or just getting in the holiday mood, here are some of my favourite picture books to share with children who are just discovering the sea and sand.
Just Grandma and Me.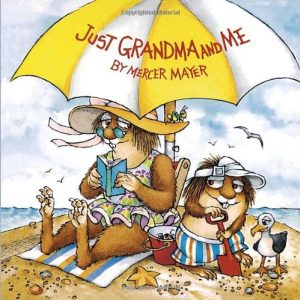 In this book from the Little Critter series by Mercer Mayer, Little Critter has to navigate the problems of a trip to the seaside including dropping his hamburger in the sand, the tide washing away his sandcastle and almost being blown away with the beach umbrella. The illustrations are beautiful and there's plenty to talk about with your child.
Where is Baby's Beach Ball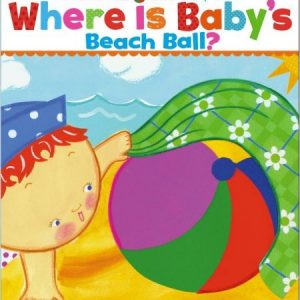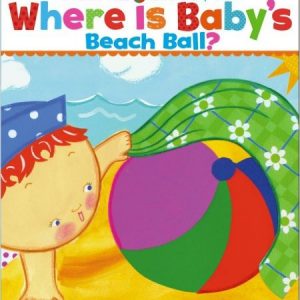 In this fun lift-the-flap book by Karen Katz, we help Baby find her ball, discovering shells, crabs and other beachy stuff along the way.  Great for very young children.
Scaredy Squirrel at the Beach.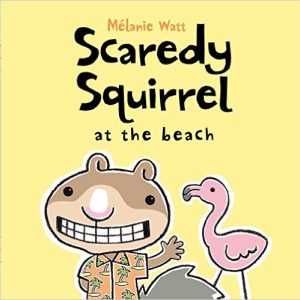 There are several titles in the series by Melanie Watt about Scaredy Squirrel and they're all very funny for both children and adults. In this book our anxious little hero comes up with a plan to visit the sea in order to collect a shell to complete his own private beach under the nut tree.
And if you're not going to the beach this year, Scaredy Squirrel's guide to building a safe beach would be a great starting point to build your own 🙂
Over in the Ocean: In a Coral Reef.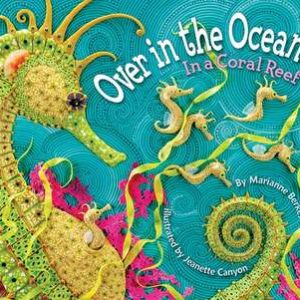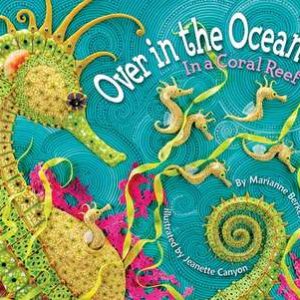 This book, by Marianne Berkes, hits the spot in so many ways. Not only are the illustrations fantastic but the text is set to the tune of 'Over in the Meadow' and there is even an audio version of the book if you need some assistance with your singing. We see puffer fish puffing, seahorses fluttering and octopus squirting. Who could ask for more? This is a true classic.
The Seaside Switch.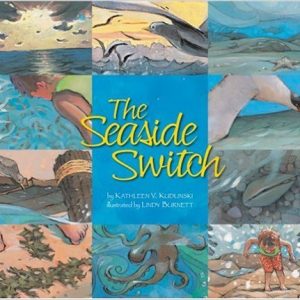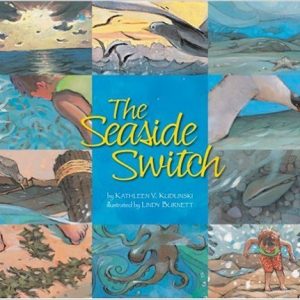 The Seaside Switch by Kathleen Kudlinski is a great book which explains how the beach, 'pulled by the moon and the sun,' changes with the tides. Reading it before a trip to the sea will give you plenty to talk about and look for. It's aimed at slightly older children, 5 and up. However, younger children will enjoy talking about the creatures in the pictures they could discover.
Goodnight Beach.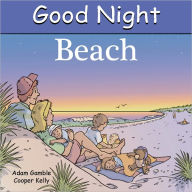 My final choice by Adam Gamble is a great way to end a tiring day by the sea. This board book goes through all the things you might do at the beach, fishing, splashing in the waves and looking at the wildlife before having a bonfire and falling asleep.
Whatever you do this summer, I hope you have a wonderful time. I leave you with my grandson discovering the waves. 🙂
Suzie xx
P.S. Don't forget to enter my giveaway on Goodreads for Things Evie Eats.
---
Father's Day
As we come up to Father's Day, I've been looking at some books that celebrate Dads everywhere for you, and Dad, to share with your little ones.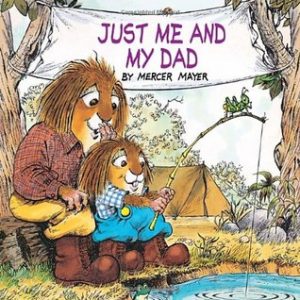 First up is "Just me and My Dad" by Mercer Mayer. The book is part of the well known Little Critters series and is a lovely story about an eventful father-and-son camping trip.
Despite all the things that go wrong, the duo manage to have a great time. The book has detailed illustrations with so much to look at and talk about. A real feel-good read.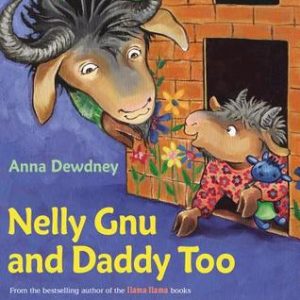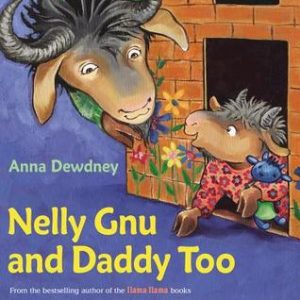 Of course, daughters and dad's can have great days together too. Check out "Nelly Gnu and Daddy Too" by Anna Dewdney, a funny book told in rhyme.  
What I particularly liked about this book is that it breaks with traditional gender stereotypes, so we see Daddy not only building a playhouse with daughter Nelly but cooking her dinner, running errands and reading her stories. What a great dad 🙂
My next choice is "When Dad Showed me the Universe" by Ulf Stark. This book has beautiful, dreamy illustrations which match the wonderous tone of the text.
This is a story all parents can relate to. Dad plans to show his son the magic of the universe with a night-time walk but his trip doesn't go as he's planned and despite the fact his son totally sees the beauty his father is trying to show him, Dad fails to notice. It's not as sad as it sounds, just a really good story that can be enjoyed by parents and children alike.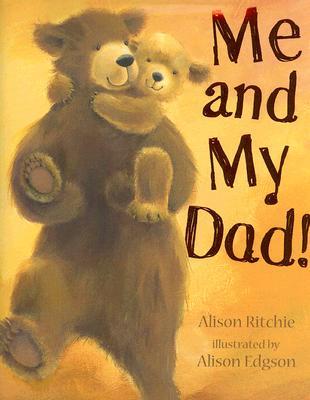 "Me and my Dad" by Alison Ritchie … a role model book for father's everywhere to aspire to.
Daddy Bear wakes Little Bear with tickles and kisses, plays with him, teaches him to swim, protects him from thunderstorms, then cuddles him under the stars for a bedtime story. Wow! What a dad.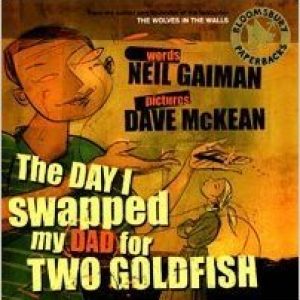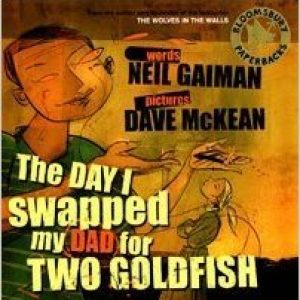 Finally, I've included The Day I Swapped my Dad for a Goldfish, by Neil Gaiman. This is a book for older readers (probably 5 upwards) but adults are going to love the story too. Obviously the title gives away the plot but there are plenty of twists you won't expect as the story unfolds.
I think I share the same sense of humour with Mr Gaiman because, even though it's completely unrealistic that you should be able to swap your father, I find it very funny.
Here's wishing all Dads a Happy Father's day. Have lots of fun whatever you read.
Suzie x
Ends June 21, 2016.
See the details
at Goodreads.
Read more
Alison Ritchie, Anna Dewdney, books about dad, books about fathers, books for babies, Books for children, childrens book, father's day, Just me and my Dad, Keith Negley, Me and My Dad, Mercer Mayer, Neil Gaiman, Nelly Gnu and Daddy Too, picture book, reading with children, The day I swapped my dad for two goldfish, When Dad Showed me the Universe