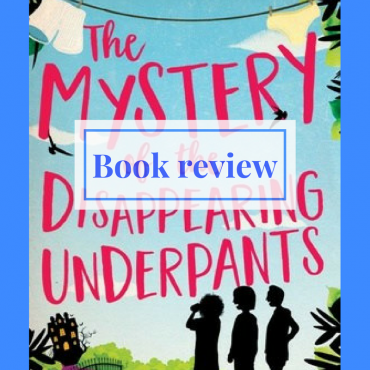 Book review: The Mystery of the Disappearing Underpants
I'm happy to be reviewing The Mystery of the Disappearing Underpants for this month's British Books Challenge.  The book is published today (28th of April) and is the debut novel of Nikki Young.
The Blurb
The Mystery of the Disappearing Underpants is a spy story with a difference.

When Harry and James form a secret agency for the summer, their first task is to investigate the disappearance of Harry's lucky underpants and to prevent nosey neighbour, Stacey, from interfering in their business.

But when a mysterious couple move into an old house on their street, the children are intrigued. Harry and James must join forces with Stacey in order to uncover what is going on at number 35. And with Harry's attention diverted from the hunt for his lucky underpants, will he ever be able to find them?
The cover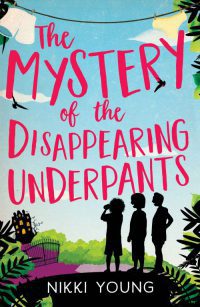 A perfect eye-catching genre cover. So far, so good.
The Story.
The Mystery of the Disappearing Underpants: this story should be a hit with middle grade readers on its title alone.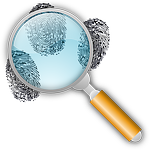 We start off with our would-be spies investigating thefts from washing lines. The initial culprit is unexpected, but harmless, and I was concerned that the story might be a bit bland even for the intended 9-11 age group. Happily, I needn't have worried, as events quickly escalate into something much more sinister and thrilling.
Harry, James and Stacey take turns narrating the events of their summe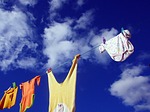 r spy club and I liked that this gives readers an insight into the minds of three children. I loved their imagination and innocent logic as they try to solve mysteries (both real and make-believe) and I liked the way they suspected someone and then discovered they were wrong. For example, after seeing a ladies underskirt on the washing line of a man who lived by himself, they find out he does the washing for his mother. Oops!
There were a few surprises and I never saw the identity of the washing line thief coming. 🙂
A niggle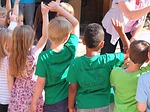 Harry, James and Stacey turn out to be quite a team, but it's not always that way. At the beginning of the book, I didn't like the way the boys treated Stacy. There was a lot of, "I hate girls," "We warned Stacey not to come anywhere near us or we'd show everyone in school the video that shows her playing with dolls like a little girl," and "Let's face it, she's annoying anyway AND she's a girl."
Now, Stacey turns out to be a strong character and she does get her own back but I would have liked a little more gender co-operation from the start.
To sum up.

This is a fun book with a great cover, an engaging plot and a believable cast of characters which I'm sure young readers will identify with – a winning combination.
Nikki Young is an author, a blogger and a copywriter who hails from the South-East of England: perfect for me to link up with the British Books Challenge.
So, do Harry, James and Stacey find the lucky underpants? You'll have to read the story to find out.
Suzie xx
---
---
---