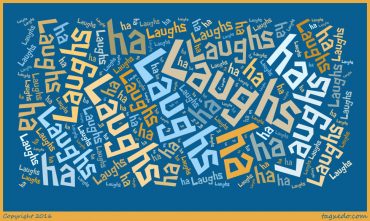 My Top Five Laughs this week
Melissa over at The Mommyhood Chronicles runs a Blog Hop, "Saturday's Top Five Laughs". I've had a strange sort of week, so I thought I'd join in.
1. Book I bought because the title made me laugh
Annabelle, the Reluctant Fart Fairy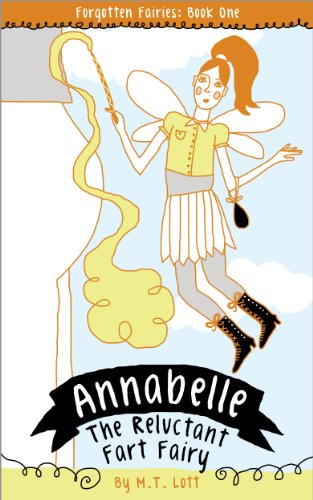 With the tagline, "A Fairy. A Dream. And a Bean Burrito." I had to buy a copy of Annabelle, the Reluctant Fart Fairy by M.T. Lott. Will let you know if the story is as funny as the title.
2. Quote that made me laugh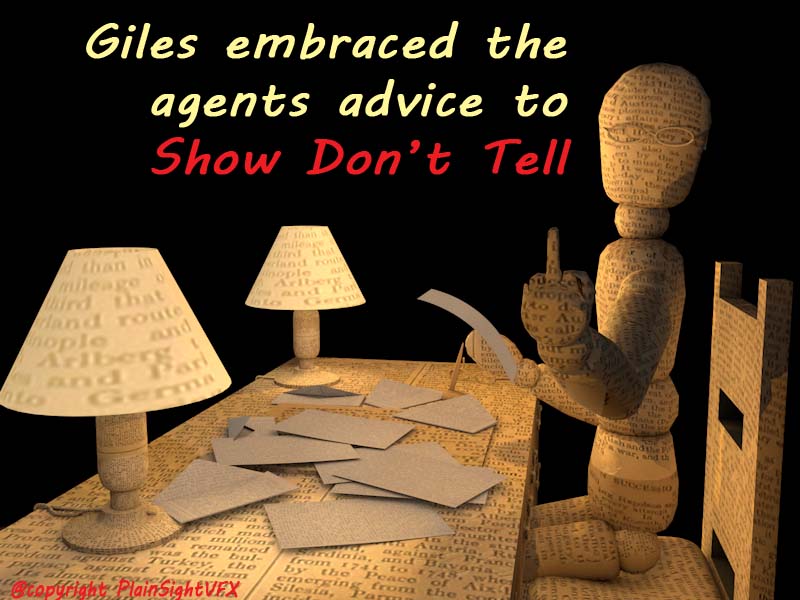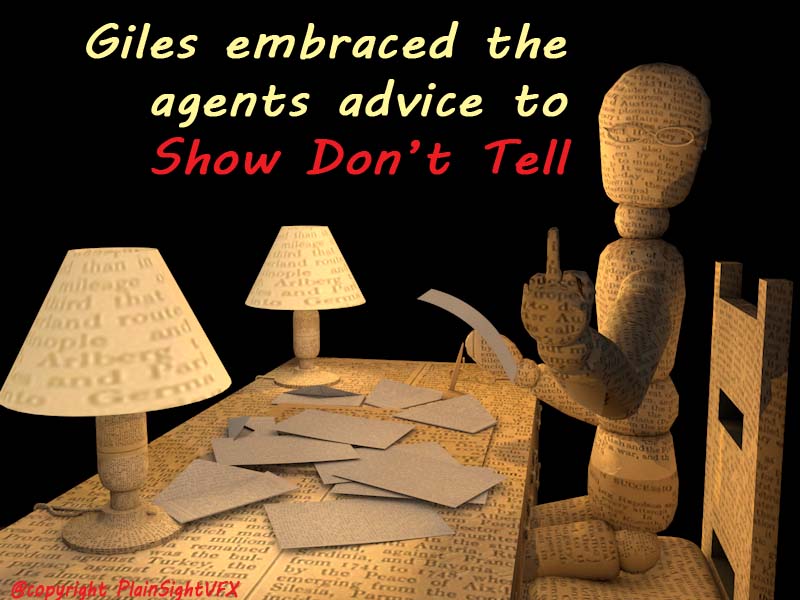 I came across quotes from Giles, the paperback writer, whilst trawling through some old files. OK, so this is probably only funny if you're an author, but I must dig out some more of his words of wisdom.
3. Random misfortunes that made me laugh (or cry)
The sudden icy weather caused a burst pipe in my summerhouse which flooded the place and fused all my electric so I woke up to no heating, no hot water and a flat phone battery.
It was also responsible for a leak on the mains supply in the road outside. The same afternoon the water board men arrived and turned off all my water. (Shame they didn't do it before the flood above.)
Finally, that night I went to turn off the light in my bathroom but the switch was stuck and I had to resort to taking out the bulb.
Maybe this isn't funny at all but it's made me slightly hysterical.
4. Hilarious spelling fail laugh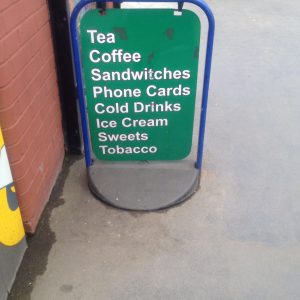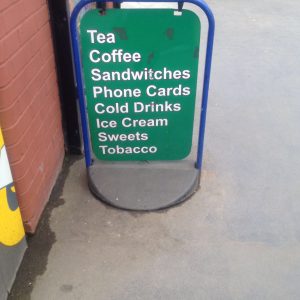 My daughter snapped this pic whilst out and about in London. Damn those Sand Witches!
5. Laughs with my grandson
And if all those aren't funny, here's my grandson laughing at his mum. Who'd have thought fake sneezes were so amusing?
Note: there is no video to this just an audio file but it didn't seem to upload and play like that. Told you I was having one of those weeks 🙂
Keep laughing everyone.
Suzie xx
---
---