A Mummy Trick: my Nativity story video for you
Back in 2013, I wrote a script to enter into The Nativity Factor, a competition run by ITN on British TV.
Writing a short film was a lot of fun and a great exercise in constructing a story through dialogue alone.
"A Mummy Trick" came fourth overall in the competition  – which was great.  But I was super pleased with being awarded the title of Most Heartwarming Story.
All say awwww!
Check it out below. (PS this was my little grandson's acting debut.)
Wishing all my readers a Happy and peaceful "Bookish" Christmas.
See you all in 2018
Suzie xx
---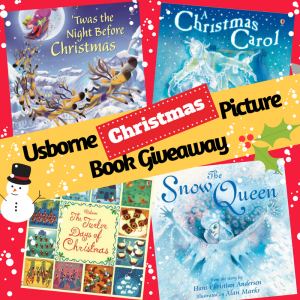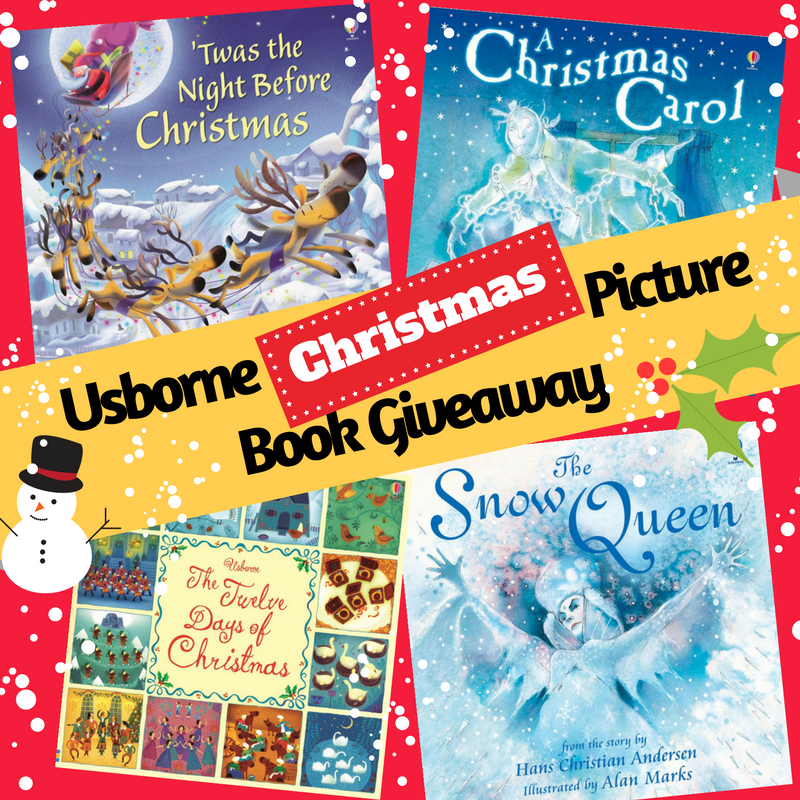 There were exactly 1300 entrants in my Usborne Christmas Picture Book November Giveaway. Being a numbers freak, I liked that it ended so perfectly lol.
Anyway, onto the business of announcing the winner.
The winner of the November Giveaway is…
Paul from Omagh.
Paul, your books are already speeding their way to you so you'll have plenty of reading time before Xmas.
Balloon festival
There was a fantastic balloon festival near me this month. The grandchildren thought it was magic. Don't they look cute?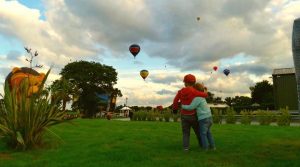 Yikes, I just realized there's only 21 sleeps until Christmas. I'm off to panic.
Happy reading
Suzie xx 
Usborne Christmas Picture Book Giveaway
Christmas is coming! As I write this there are just 51 sleeps until the big day. Yikes!
With that in mind, my November giveaway has four classic picture books from Usborne; perfect for building excitement for your little ones.
The titles are:
Twas the Night Before Christmas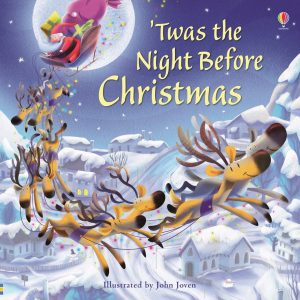 This is one of my personal favourite books of all time. I did so many reads of this story that my kids could recite it word for word. (And, thirty years later, one still can ha ha)
The Snow Queen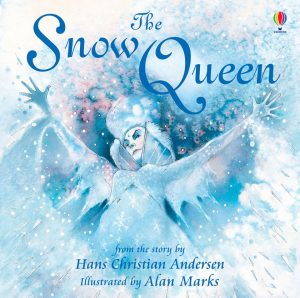 A classic tale with gorgeous illustrations.
A Christmas Carol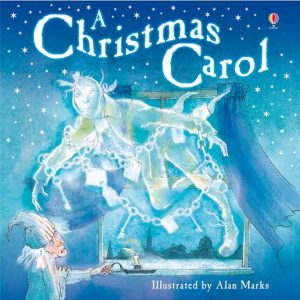 A fantastic version to introduce children to the story of Scrooge.
The 12 Days of Christmas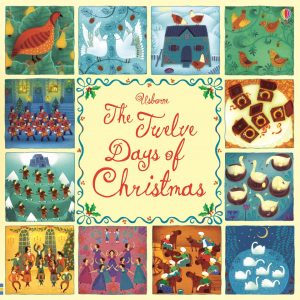 Is it a book or a song? The Twelve Days of Christmas is a must.
The Giveaway finishes on 30th of November so you will get plenty of pre-Christmas bedtime reading so enter now.
Good luck.
Suzie xx
---
---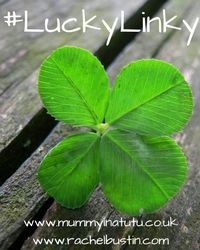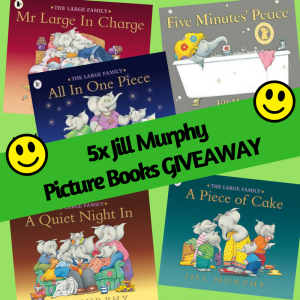 There were over 1100 entries in my October "Win 5x Jill Murphy Picture Books"  giveaway. I really love The Large Family Series so this was a great prize.
The Winner of the October Giveaway
The long-suffering Mrs Large is one of my favourite book characters but Kingsumo decided on a winner and it was … drum roll please … ? Katie Skeoch.
Yay for, Katie! Please reply with your mailing address and I'll send the books out straight away.
Summer time has ended here in Wales and the dark nights are with us; perfect for bonfire night. Here's a pic of our epic bonfire among the mountains.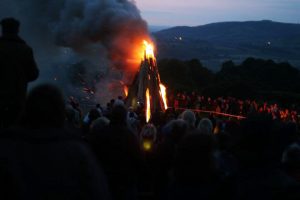 Happy reading.
Suzie xx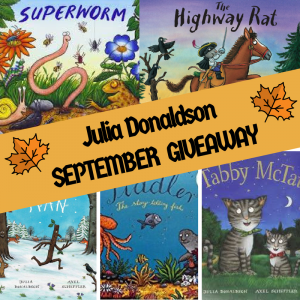 My "Win 5 Julia Donaldson Picture Books" contest had the biggest response ever. There were over 1200 entrants in my September Giveaway! I guess you guys love Julia Donaldson's stories as much as I do.
The Winner of the September Giveaway
The books in this prize are some of my favourites but Kingsumo decided on a winner and it was … wait for it … Deborah from Falkirk.
Yay for, Deborah!
Autumn is creeping on fast here in Wales. I love the misty mornings and beautiful colours of the leaves on tress. This was the sunrise from my window today.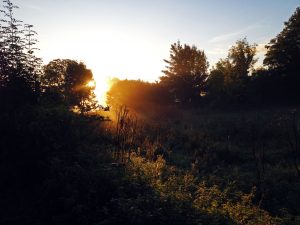 Happy reading.
Suzie xx
---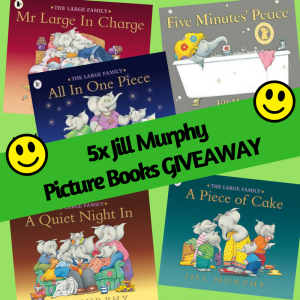 Win 5x Jill Murphy picture books in the October Giveaway.
My October Giveaway is for 5x picture books about "The Large Family"  by Jill Murphy.
These stories are a firm favourite in our house with both the children and the adults. Which parent doesn't relate to the long-suffering Mrs Large longing for Five Minutes Peace?
The five books in the prize are:
Five Minutes Peace
Mr Large in Charge.
A Piece of Cake.
A Quiet Night In.
All in one Piece.
The competition runs until the end of October and I'll be announcing the winner on the 1st of November.
Entering is easy-peasey – just answer one simple question. Good luck everyone 🙂
Suzie xx
---
---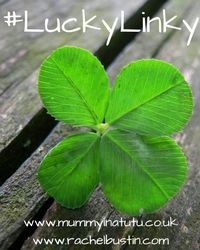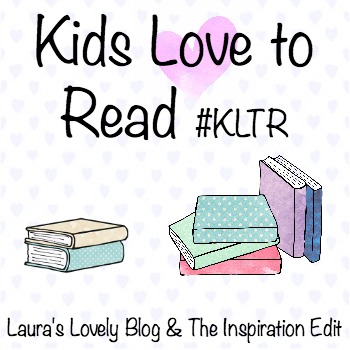 Peep inside the Zoo

One of the new books we acquired over the summer was Peep inside the Zoo by Simona Dimitri.  My two and a half year old grand-daughter claimed it right away.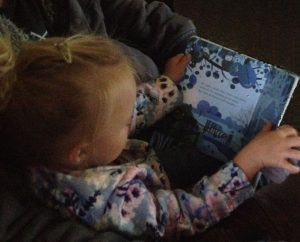 I'm a big fan of Usborne books, and the quality of this book is no exception. It's a chunky book with a lovely silky feel to the cover and the size is just right for grand-daughter. The illustrations are colourful and attractive, and there are lots of different shaped flaps to lift and interesting holes to peep through.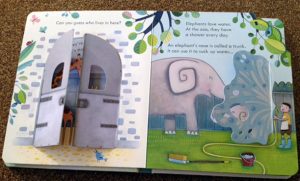 Whilst there isn't a fictional story as such, there are lots of interesting facts about zoo animals and their families.
Penguins shuffle when they walk.

They're birds that cannot fly.

But when they dive into the water…

and flap their wings like flippers…

they're super speedy swimmers!
It would be a great book to read to prepare for an actual zoo visit.
One of grand-daughters favourite pages features a gorilla cradling a (sneakily concealed) baby in its arms. All say Aww 🙂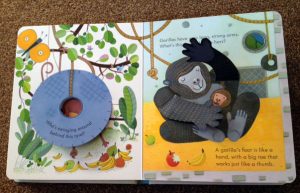 There isn't really enough text to keep my 4 year old grandson interested for more than a few read-throughs but it's a great book for the 2-3 year old age group – especially as it's on offer on Amazon at £3.85 at the moment.
Peep Inside the Zoo is part of a fun series of books and are a must for all lift-the-flap fans.
Happy reading
Suzie xx
PS. Don't forget this months Julia Donaldson giveaway. It ends on Sunday.
---
---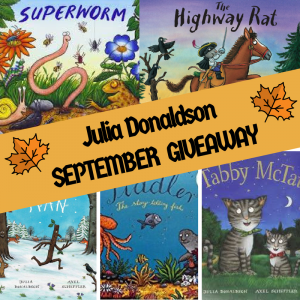 Win 5x Julia Donaldson books in the September Giveaway.
I just love Julia Donaldson books… and kids do too. So, it was a no-brainer when it came to choosing my September Giveaway.
The books included in this month's prize are:
Stick Man
Superworm
The Highway Rat
Tiddler
Tabby McTat
Answer the super simple question below and you could be the lucky winner.
I'll be announcing the result on 2nd October, just in time for those cozy autumn nights when all you want to do is snuggle up with a book.
Good luck in the giveaway and happy reading.
Suzie xx
---
---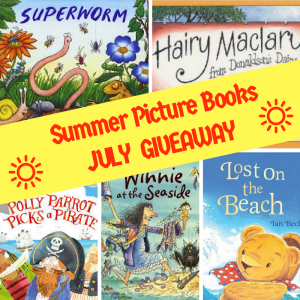 I couldn't believe the response to my Summer Picture Books July Giveaway. There were nearly 900 entrants! Guess these books were some of your favourites, as well as mine.
The winner of the July Giveaway
The winner, drawn by KingSumo, is Colette from Yorkshire.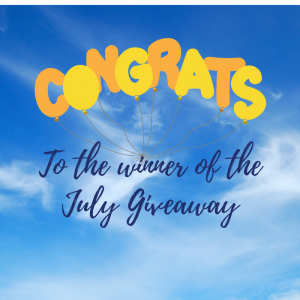 Congrats, Colette. I hope you enjoy your prize.
The weather is still warm and sunny here in Wales and I went to watch the kite festival on Barmouth beach.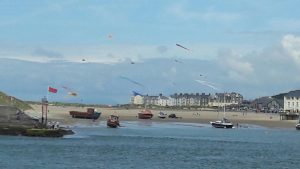 It was a fantastic sight and gave me an idea for a story. Off to work on it. Happy reading.
Suzie xx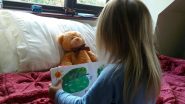 When you know you're raising a reader
My two year old grand-daughter was playing in the bedroom when things became worryingly quiet. I sneaked a peek round the door and she had tucked her teddy's into bed and was 'reading' them her favourite bed-time story, The Very Hungry Caterpillar.
She even turned the book round so they can see the pictures just as I do. How sweet was that?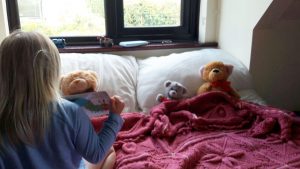 Pre-reading skills
Sweetness apart, grand-daughter is showing some pretty impressive pre-reading skills.
She understands how a book works: she holds in the right way up (even when she shows the book to her audience), she starts at the beginning and turns the pages correctly.
She remembers the story and can retell it. It doesn't matter that she's not actually reading the words, she's using 'book language' rather than 'spoken language.'
Best of all, she's motivated by books. Learning to read is hard work and a child who enjoys books is more likely to keep trying. 'Wanting' to read is half of the battle.
It was so rewarding to see all those repeat reads I've done of The Very Hungry Caterpillar were paying off. Grand-daughter is nailing it.
I'm starting a series of posts about helping your child learn to love reading. If you have any questions, let me know in the comments below.
How are you raising your little reader?
Suzie xx
---
---